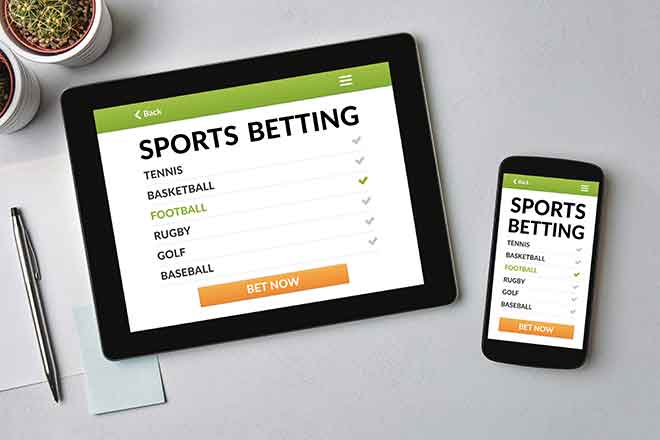 Published
Wednesday, January 27, 2021
(The Center Square) - Colorado surpassed its own sports betting record in December with $284.5 million in retail and online wagers, the state's revenue department said Monday.
The total represents a 23% increase from the previous record of $231 million wagered in November. The state earned $531,489 in tax revenue from last month's online and retail wagers.
For the year, Colorado brought in $1,185,754,617 in total wagers placed between May, when sports betting became legal, and December 2020, the Department of Revenue (DOR) said. Taxes collected by the state totaled $3,418,818.
Football led all sports in betting for December with $88,176,862 coming from both online and retail wagers, according to DOR data. Basketball and NCAA Basketball were second and third-highest, respectively, though wagers for Football were greater than both other sports combined.
Table Tennis also brought in $10,959,432 in wagers for December and paid out $10,196,059.00 in earnings.
Even with heavy action across the board, analysts at Play Colorado said the state will likely place sixth in the U.S. for total gambling earnings. States like New Jersey, Nevada, Illinois, Pennsylvania, and Indiana will rank above the Centennial State, the analysts said.
"After a slow start as sportsbooks ramped up, the last three months prove that sports betting will be a reliable revenue generator for the state," analyst Jessica Welman said.
"Revenue ebbs and flows in every sports betting market, typically peaking at the height of the football season. In that way, Colorado's pattern is on par with what we see most everywhere in the U.S," she added.
Colorado legalized sports gambling in November 2019 through a ballot measure known as Proposition DD, which passed with a slim majority of 51%. The measure created a 10% tax on sports betting proceeds and was expected to generate up to $10 million in tax revenue during its first year, according to the measure's fiscal note.
The measure also allocated 66.5% of monies collected from gambling to the Water Plan Implementation Cash Fund, an account that disperses funding to projects under Colorado's Water Plan.
Despite missing the tax revenue mark by $7 million, state officials hailed the first year of sports gambling in the Centennial State as a huge success.
"Hitting the $1 billion mark is a milestone event for the department, leading us to believe that the trust and competition in the industry are leading bettors from the black market to the regulated market," Dan Hartman, director of the Colorado Division of Gaming, said in a statement. "We believe the legal marketplace is having and will continue to have a positive impact on Colorado."