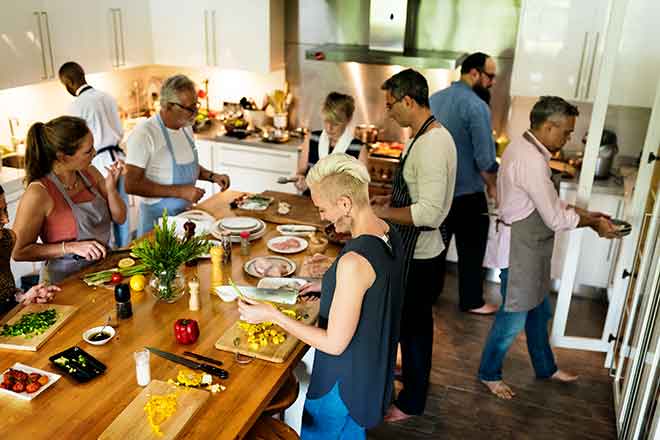 Published
Wednesday, November 3, 2021
Makes: 3 servings
A flavorful spring recipe that you and your family will savor. Use your favorite spring vegetables from your garden or local farmers market: kohlrabi, sugar snap peas, carrots, and asparagus are all delicious options.
Ingredients
1 cup noodles, uncooked
1 tablespoon vegetable oil
2 cups mixed vegetables (chopped)
1 cup tomatoes (chopped)
1 tablespoon margarine
1/4 teaspoon garlic powder
1/8 teaspoon black pepper
3 tablespoons Parmesan cheese
Directions
Cook noodles according to package directions.
While noodles are cooking, heat oil in a skillet.
Add vegetables and saute until tender; stir constantly.
Add tomato and saute 2 more minutes.
Toss vegetables with noodles and margarine.
Add seasonings; sprinkle with Parmesan cheese.
Source: Utah State University Cooperative Extension
Nutrition Information
Serving Size: 1/3 of recipe (180g)
| Nutrients | Amount |
| --- | --- |
| Total Calories | 336 |
| Total Fat | 11 g |
| Saturated Fat | 2 g |
| Cholesterol | 3 mg |
| Sodium | 147 mg |
| Carbohydrates | 48 g |
| Dietary Fiber | 8 g |
| Total Sugars | 6 g |
| Added Sugars included | 0 g |
| Protein | 11 g |
| Vitamin D | 0 mcg |
| Calcium | 103 mg |
| Iron | 2 mg |
| Potassium | 398 mg |