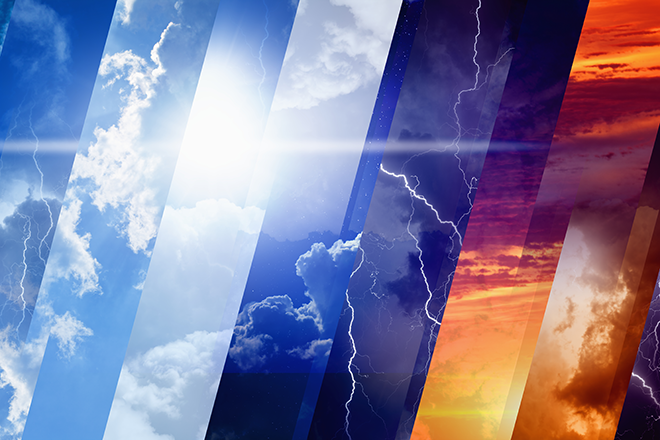 Published
Friday, May 19, 2017
The late-season storm system that brought heavy, wet snow to portions of western Colorado and the mountains, along with showers and thunderstorms to the eastern Colorado, will continue moving out of the state Friday.
A frost advisory will remain in effect for western Las Animas, Cheyenne and Kit Carson counties until 9:00 a.m. as temperatures dip just below the freezing mark.
The potential for rain continues across the plains Friday as temperatures move to the 40s and 50s across much of the region. Up to one-half inch of rain is possible. Frost or freeze advisories may return Friday night for areas along I-25 in the southern portion of the state. Eastern counties, including Cheyenne, Kiowa, Prowers, Bent and Otero should largely escape the risk of frost. In other areas, gardeners should be prepared for another night of protecting sensitive plants.
Highs in the 60s are expected Saturday under mostly sunny skies before falling back to the upper 30s overnight.
Upper 60s to low 70s will appear Sunday, remaining well below seasonal averages, with potential for showers and thunderstorms later in the day.
Monday's temperatures will be similar, remaining below seasonal norms.
Temperatures will remain below average for the week, with Tuesday's high expected to fall back to the 60s before warming back to the 70s for the remainder of the week.