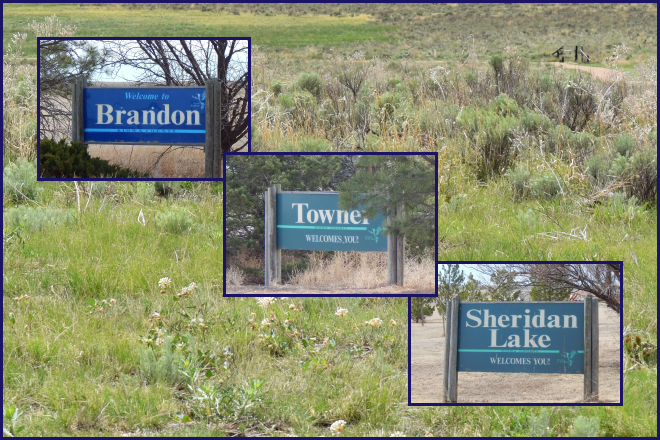 Published
Monday, November 11, 2019
Would like to send get well wishes to Judy Tuttle, who is in the hospital in Colorado Springs. Larry said she is doing much better and hopes to be home soon. If you want to send her a card, here is the address: St. Francis Medical Center, 6001 E. Woodmen Road, Room 6108, Colorado Springs, CO 80923.
Brenda Fickenscher, Cheri Hopkins and Linda Stum went to Holly Tuesday for lunch in honor of Linda's birthday. Thursday, Marcie Harkness, Tammy Stum and Cheri Hopkins took Linda Stum out for lunch in honor of her birthday. Happy Birthday Linda!!
Evan and Jen Hopkins and children went to Woodston, Kansas, last weekend to visit with Jen's dad, Larry Poore, and do some pheasant hunting.
Burl and Cathy Scherler's son, Lynn, and Lynn's son, Brady, of Castle Pines were down last Saturday to go deer hunting. Brady got his first buck and was very proud.
Susan Greenfield and Cora Coffman went to La Junta last Friday to shop and have lunch. On the way home they stopped in Lamar and visited with Bob and Margaret Troutman.
The eighth-grade class at Plainview is sponsoring the "Community Basketball Night" November 21. People wanting to play may RSVP to Susan Greenfield by November 18. Cost is $5 to play. A soup supper and the Elementary Basket Auction will follow the games. More details next week.
The Plainview School Carnival will be Friday, November 15, from 5:00 to 8:00 p.m. in the gymnasium. There will be a soup supper from 5:00 to 7:00 p.m. Dinner includes a bowl of soup, a drink and a dessert for $7, and for $2 extra bowl of soup. Bring the kids and come enjoy all the fun activities.
Have a great week!!