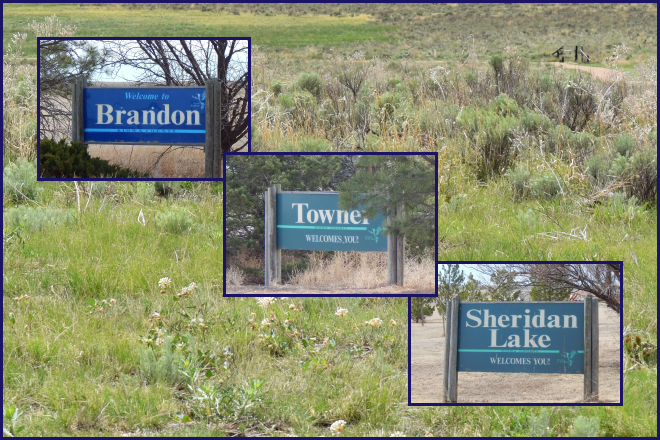 Published
Monday, October 7, 2019
Well, I haven't done an article for a couple of weeks, but it seems like everybody's life has been on hold like mine. Several people have called and asked, so I will tell you that I am out of the hospital and feeling much better. It will be another 3-4 weeks before I have all the infection gone and find out what else might lie ahead for me. Nothing real serious we hope. I would like to thanks to my son, Tom, for going to Colorado Springs with me, and for my sister, Jerene, for coming and staying Friday, and bringing me home Saturday. Dick was home with grandson, Kyle, who had his knee surgery in Garden City while I was in Colorado Springs. He is doing just great. Sure must be nice to be young and bounce back so fast.
Dick and I became great-grandparents a week ago. Zeke Scott was born September 26 in Winfield, Kansas. His mother is Breeanna Scott, daughter of Mark and Michelle Scott. Everyone is doing fine.
Judy Tuttle spent a few days in the hospital last week but is home and feeling much better.
Carol Shalberg underwent knee replacement surgery a couple of weeks ago. She's moving slowly but improving all the time. Her niece, Judy Woolley from Walsh, has been here helping out.
Burl and Cathy Scherler went to Durango last week to attend a cowboy poet/horse seminar. They really enjoyed their time there.
Rick and Kim Harris hosted their first "Sunday of the Pumpkin Patch" today. They had 100 goody bags fixed for the children, and they ran out. People came from Holly, Lamar, Tribune, Wiley, Sheridan Lake, Cheyenne Wells, Eads, Stratton, Kit Carson and Granada to enjoy the free pumpkin give away, face painting, corn hole, hayrides, other types of games, and free hot dogs donated by Joanna Beck. The weather was great, and the day was a huge success. They will be doing it again each Sunday in October. Come on out and have some fun.
Everyone is busy with the fall harvest.
I hear we could have our first frost this week. Have a great week!