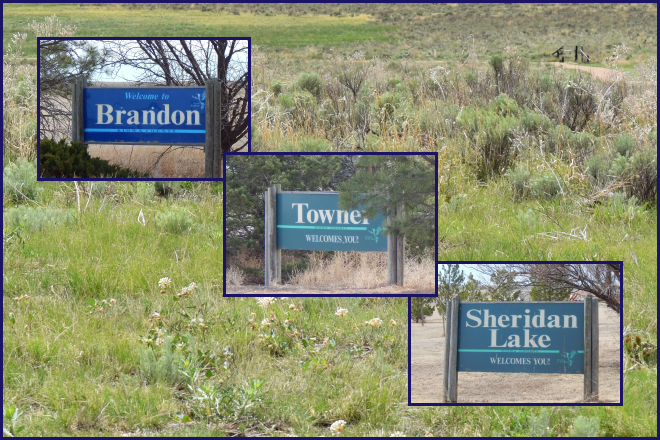 Published
Tuesday, December 11, 2018
Weekend before last, Linly and Sherell Stum; Monte and Linda Stum and Kirbi Stum's children traveled to Rocky Ford to help Elsie Janes celebrate her 5th birthday. Happy belated Birthday Elsie. Monte and Linda have been busy taking care of grandkids and traveling to Denver for the birth of their new granddaughter Taylinn Stum. Congratulations to Kirbi and Shay Stum on the arrival of their daughter, Taylinn.
Linly Stum had hip replacement surgery last Monday. He is home and doing fine. Hope you continue to do well Linly.
This past Saturday, Sean and Misty Harkness hosted a birthday party in honor of their son, Gabe's, 4th birthday. Guests were Jack and Mary Light; Kami Janes and children; Monte and Linda Stum; Ella Joy and Lydia Splitter; Chris Stum and children; Lane and Tammy Stum; Matt Harkness; Clint and Ann Ellis; Brett Harkness and children; Kim and Marcie Harkness and Linly and Sherell Stum. Happy Birthday Gabe!
The Plainview girls and boys basketball teams played the Las Animas Junior Varsity Thursday at Plainview. The girls had a tough night, but the boys won their game. They travel to Kit Carson this Tuesday to play.
The Plainview staff and school board had their Christmas party Saturday evening at the K.A. Hall in Sheridan Lake. Everyone had a good time.
Susan Greenfield, Dawna Peck, Jeanie Smith, Carol Allen and Tara Stum went to Garden City, Kansas, Saturday to do some Christmas shopping.
The senior citizen Christmas dinner at Plainview is this Wednesday. It is always such a nice meal, and everyone enjoys visiting.
Next Tuesday is the Christmas school program. Plan to attend -- I have it on good authority that Santa Claus will be making an appearance after the program.
Have a great week.