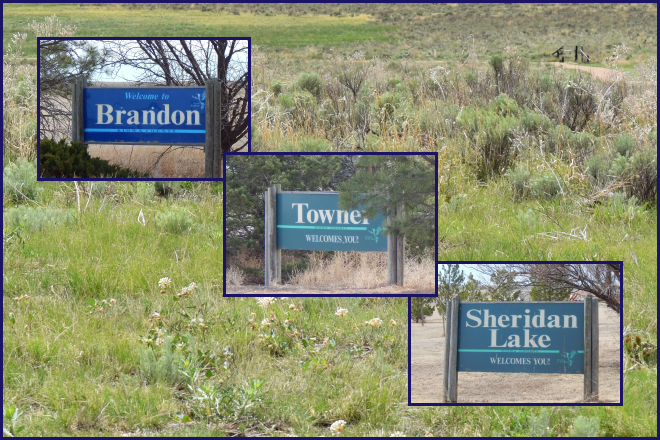 Published
Monday, February 17, 2020
The Valentine dinner put on by the Fair Queen and Princesses and sponsors Friday night at Eads was a huge success. The tables were decorated with Valentine items in cowboy boots - very festive.
Merle and Carol Shalberg went to Colorado Springs Friday to see Merle's doctor. That evening, they joined Denis and Theresa Weber and Jerry and Quinton Weber for the steak supper put on by the Fair royalty in Eads.
Dick and I joined Jennifer Wilson, Ruth Fees and Kyle Miles at their table to enjoy the steak dinner Friday evening. Kirbi and Shea Stum, Jason and Alex Specht and Ernie and Connie Lambright also came and enjoyed the meal and visiting. We visited with Don and Betty Kershner, former Sheridan Lake residents, who were there enjoying the evening.
I went to Lamar and Eads to do some shopping last Wednesday. I stopped in and visited with Jim and MaryAnn Richardson at the nursing home in Eads. They are doing well and enjoying being back closer to home.
Vern and Joann Harris went to Burlington Friday for a Valentine's supper and to celebrate Vern's birthday. Happy birthday, Vern!
Joe and Mikayla Perales from Lincoln, Nebraska, came Friday evening to watch her brother, Alex Schmidt, play basketball in Eads. They spent the night with her parents, Kelvin and Amy Schmidt. They went to Lamar Saturday to visit with Joe's family.
Monte and Linda Stum took three of their grandchildren to the movie in Eads Friday evening to see Dr. Doolittle. Monte and Linda took in the "Dueling Pianos" entertainment and meal in Tribune, Kansas, Saturday evening.
Larry and Judy Tuttle went to Kit Carson Friday evening for a prime rib meal to celebrate Valentine's Day.
Susan Greenfield spent last weekend with her sister, Sami, and husband, John, in Bennett. Her dad, Norm Greenfield of Sterling, joined them for the weekend. She attended the basketball game in Eads Friday evening.
The spaghetti supper and movie night at Plainview School, sponsored by the Elementary students, has been moved to Thursday, February 27, instead of this Thursday.
Have a great week!!