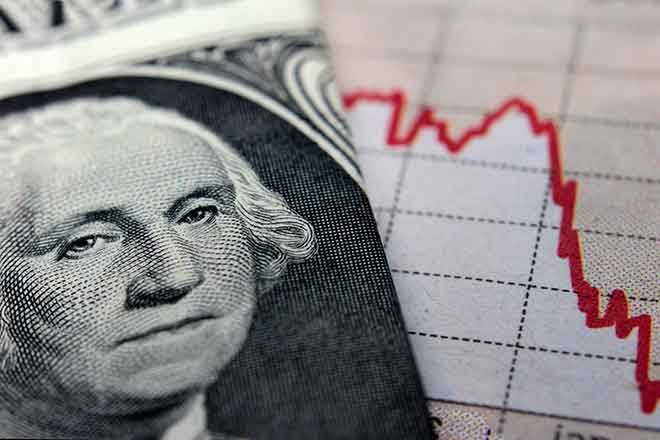 Published
Tuesday, March 17, 2020
State economic forecasts released Monday anticipate Colorado's economy - and the state's budget - is likely to take a temporary but significant hit because of the coronavirus outbreak.
Economists with the Legislative Council Staff and the Office of State Planning and Budgeting (OSPB) briefed the Joint Budget Committee on their respective economic forecasts Monday.
The Legislative Council Staff's forecast from December anticipated the state's general fund budget would grow by $832.5 million in fiscal year 2019-20, but in its March forecast that number was revised down to $27.3 million in growth.
Their forecast also reduced its general fund revenue projections by almost $400 million in 2019-20 and $750 million in fiscal year 2020-21.
"The spread of the novel coronavirus and associated disease, COVID-19, and the efforts to contain the disease pose a significant downside risk to this economic and revenue forecast," Legislative Council Staff's economic forecast said.
"While a near-term contraction is certain, this contraction could lead to a prolonged and severe pullback in economic activity," the report added. "The risk of recession in calendar year 2020 is elevated and poses significant downside risk to this forecast."
A statement from Gov. Jared Polis' office on OSPB's forecast said the virus "poses a significant risk to the state's economy" as consumers stay home, and businesses and schools are closed.
"COVID-19 has impacted the global economy and is having a significant impact on our state's economy as well," Polis said. "I would call the economic situation in complete flux, and until we have a much better idea what's going on I wouldn't put much stock in any economic forecast, although we know the news isn't good."
"My top priority during this time is protecting the health and safety of Coloradans which also minimizes damage to our economy," he added. "We're doing everything we can to minimize the long-term economic impact of this global pandemic and ensure that Colorado is prepared to come back stronger than before when this crisis is over."
Polis declared a state of emergency last week. Over the weekend, he ordered all ski areas to be temporarily closed. The state so far has 160 people who have tested positive for coronavirus.
OSPB's forecast projects the state's general fund revenue will be reduced by $301.2 million in fiscal year 2019-20 compared to its previous forecast.
Both forecasts project state revenue to be under the Taxpayer Bill of Right's (TABOR) spending cap in fiscal years 2019-20 and 2020-21.
JBC Chair Rep. Daneya Esgar, D-Pueblo, said in a statement that "it's clear that uncertainty in the economy due to the COVID-19 pandemic will make an already tight budget even tougher than we had anticipated just a few months ago."
"We remain committed to delivering a bipartisan and balanced budget that supports critical priorities for Coloradans in every part of our state, and will also be highly attuned to the immediate needs of the state as we respond to the COVID-19 pandemic," she added.