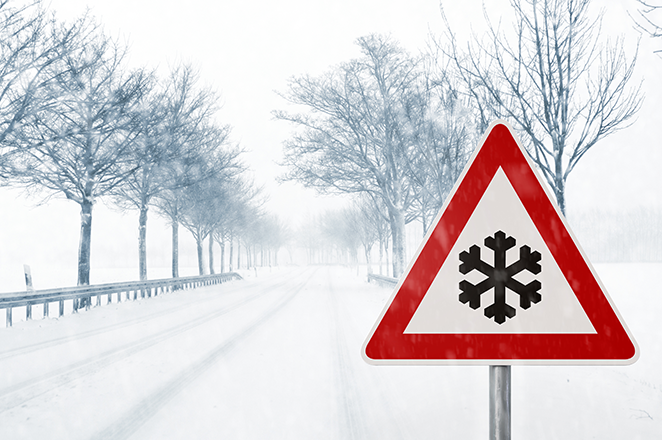 Published
Sunday, October 8, 2017
Colorado weather is known for rapid changes, and the transition from Sunday to Monday is no exception across the state. Now is the time to prepare for what could be the first notable storm of the season for eastern Colorado.
Eastern Plains
While the eastern plains will see highs in the mid-60s to low 70s Sunday - and even 80 in Springfield - a freeze warning will be in effect from midnight Sunday to mid-morning Tuesday for much of northeast Colorado, while a freeze watch will be in effect for the southeast overnight Monday through mid-morning Tuesday.
Look for a winter weather advisory for northeast Colorado Monday as rain turns to snow, creating the potential for slick and slushy roadways. Warm ground temperatures will limit accumulation, though snow on trees could result in broken limbs and localized power outages.
Wind and some snow are expected across the southeast plains Monday as temperatures struggle to reach the low 40s. Gusts as high as 50 miles per hour are possible.
Temperatures in the 60s will return later in the week.
West Slope
Sunday's highs will mainly be in the 70s, though areas around Craig in the northwest portion of the state can expect temperatures in the 60s.
Nucla will be under a red flag warning for fire danger starting at noon Sunday. Open flames and outdoor burning are discouraged. The warning is set to expire at 6:00 p.m.
Temperatures Monday will take a sharp drop as colder air and some snow move into the state. Highs will drop 20 degrees or more compared to Sunday's relatively pleasant conditions. Highs will start to rebound Tuesday, and could return to the low 70s in many areas by the end of the week.
A storm system Monday is expected to bring moderate amounts of snow, particularly for the central mountains where a winter weather advisory will be in effect from Sunday evening through late Monday afternoon. Travel conditions could be difficult as 4 - 8 inches of snow falls. Some locations could see as much as a foot of new snow.
Weather updates throughout the day can be found at http://KiowaCountyPress.net/weather. Road conditions and travel information is available at http://cotrip.com or by calling 511.
Forecast - October 8 - 11
Sunday
Monday
Tuesday
Wednesday
City
High
Low
High
Low
High
Low
High
Low
Eads
75
39
41
30
53
34
67
45
Springfield
80
40
42
30
57
35
72
51
Trinidad
76
34
38
2
53
38
68
47
Limon
71
31
31
25
50
33
63
41
Sterling
66
34
53
26
54
32
64
41
Fort Morgan
71
35
41
27
53
32
64
41
Craig
64
29
40
16
52
26
60
33
Grand Junction
72
40
54
31
61
38
69
44
Montrose
74
34
47
24
59
32
68
42
Cortez
74
31
53
26
60
33
68
39