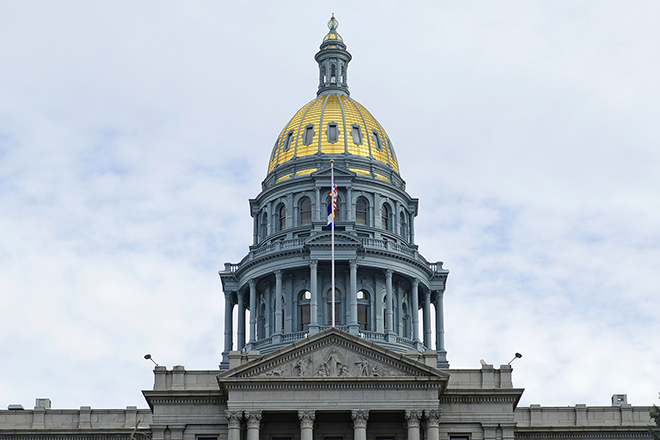 Published
Friday, June 17, 2016
The Great Outdoors Colorado (GOCO) Board awarded $20.7 million in grants for land conservation and school playground projects across the state of Colorado.
The bulk of the funding was part of the first round of grants from GOCO's new Protect Initiative, part of its five-year strategic plan for large-scale land conservation. Other grants awarded were part of GOCO's conservation easement transaction costs grant program, the conservation excellence grant program, and the School Yard Initiative.
GOCO's Protect Initiative will invest $47 million over the next three years in large-scale, once-in-a-lifetime conservation opportunities in Colorado.
The conservation easement transaction costs grant program is also new for 2016, aiming to help landowners place conservation easements on their land. To be eligible for the program, landowners were required to donate the entire value of the conservation easement for the project. GOCO also funds studies and pilot projects to improve best practices in the conservation community through its conservation excellence program.
GOCO's School Yard Initiative (SYI) helps schools upgrade their playgrounds to encourage active play and improve outdoor learning. Funded schools also become part of Colorado Parks and Wildlife's Schools and Outdoor Learning Environment (SOLE) program that provides field trips, family nature nights, and outdoor education training for teachers.
In total, GOCO funding will:
* Fund 19 projects in 12 counties.
* Protect 19 miles of rivers, streams, and creeks.
* Build five new school playgrounds.
* Enable five projects to improve best practices in land conservation.
* Conserve 38,019 acres of land, including critical wildlife habitat, productive agricultural land, scenic views, and significant outdoor recreation access.
Notable projects include:
Heartland Ranch, $40,000 grant to Colorado Open Lands
Colorado Open Lands (COL) will acquire a conservation easement on more than 10,000 acres in Bent County. The project will enable Southern Plains Land Trust (SPLT) to acquire an additional adjacent 7,000 acres of land, creating an area of conserved land larger than the city of Boulder.
The project will protect wildlife habitat, scenic views, and river habitat while preserving water supply for humans and wildlife. SPLT is committed to improving wildlife habitat for more species and hopes to use the area for environmental education.
Caliche Elementary Operation Playground, $100,000 grant to Logan County in partnership with Caliche Elementary School
Student council members at Caliche spearheaded the effort to transform the small town's aging playground, raising more than $27,000 in cash donations over the last six months to make major upgrades to their playground.
Caliche serves as one of the only outdoor play spaces for the community, but has outdated hand-me-down equipment that no longer meets safety standards. Students have plans to resurface the blacktop and install nature-themed play and learning areas around the playground. An outdoor classroom, new age-appropriate play equipment for older kids, and native plant landscaping are all part of their vision.
Great Outdoors Colorado (GOCO) invests a portion of Colorado Lottery proceeds to help preserve and enhance the state's parks, trails, wildlife, rivers, and open spaces. GOCO's independent board awards competitive grants to local governments and land trusts, and makes investments through Colorado Parks and Wildlife.