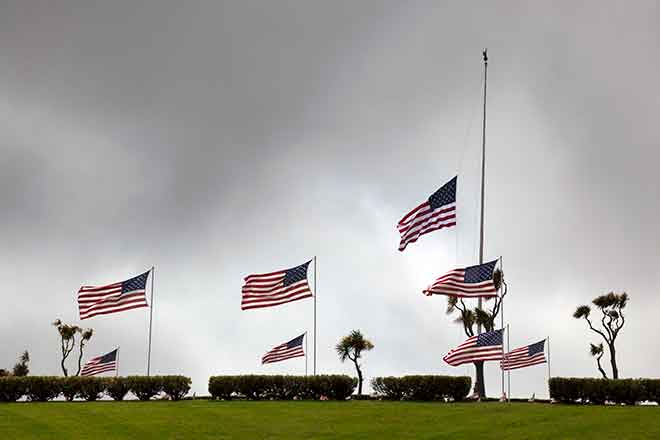 Published
Thursday, January 25, 2018
Colorado Governor John Hickenlooper has ordered flags across the state lowered to half-staff in honor of Adams County Deputy Heath Gumm, who died Wednesday night after being shot by while responding to a disturbance call.
According to the Adams County Sheriff's Office, deputies were responding to a report of an assault in progress shortly before 7:00 p.m. When they arrived, the suspect had fled the area, however deputies contacted a man matching the description of the suspect. He ran, and when officers caught up with him, he started shooting at deputies. Gumm was struck in the chest. The suspect again ran, and was later taken into custody. Gumm was pronounced dead at a local hospital.
Two additional suspects are being sought in connection with the shooting.
Flags are to be lowered immediately, and remain at half-staff until sunset the day of Gumm's funeral. Service arrangements have not been announced.