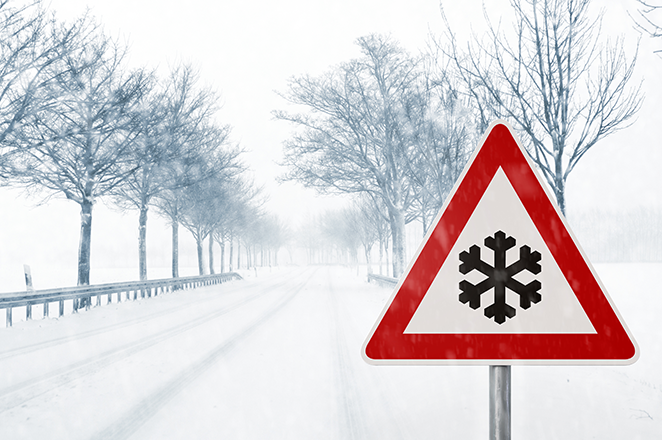 Published
Friday, December 27, 2019
Wintery conditions - including freezing rain, snow, and wind - are on the way to eastern Colorado for the final weekend of the year.
In southeast Colorado, a winter weather advisory is in effect until 5:00 p.m. Friday. A light glaze of ice from freezing rain and up to two inches of snow are possible throughout the day. The National weather service says to expect slippery road conditions and urges slower speeds and caution while driving in the area.
Counties included by the watch include
Huerfano
Las Animas
Baca
Prowers
Bent
Otero
Pueblo
Crowley
Kiowa
A winter weather advisory stretching to late Sunday morning is in effect for Cheyenne, Kit Carson and Yuma counties. Those counties can expect up to one-tenth inch of ice and up to four inches of snow. Wind gusts up to 40 miles per hour are also predicted. The advisory stretches into Kansas and Nebraska. The greatest snow totals are expected north of Interstate 70.
Other areas of northeast Colorado will be under a winter storm watch Saturday morning through late Saturday night.
Heavy snow is possible, with potential accumulations up to eight inches. Wind gusts up to 45 miles per hour are predicted.
Counties in the watch area include
Weld
Logan
Phillips
Sedgwick
Morgan
Washingtion
Adams
Arapahoe
Elbert
Lincoln
The latest road conditions are available from the Colorado Department of Transportation at http://COTrip.org. Road conditions are also available by calling 5-1-1.