Image
Griswold won't allow Mesa County clerk to oversee elections amid investigation
(The Center Square) – Colorado Secretary of State Jena Griswold has appointed Mesa County Treasurer Sheila Reiner to oversee the county's upcoming elections in place of Tina Peters, the county clerk and recorder who is under investigation for her role in the alleged dissemination of sensitive election materials.
Griswold also established an advisory committee consisting of state Rep. Janice Rich, R-Grand Junction, Ouray County Clerk and Recorder Michelle Nauer, and former Secretary of State Bernie Buescher to help Reiner oversee the election.
"The people of Mesa County deserve safe and secure elections," Griswold said in a statement. "I am confident that with these appointments, voters in Mesa will be able to exercise their constitutional right to have their voices heard in our democracy."
Image
Under state law, Griswold does not have the authority to remove Peters from her post. However, she can bar a clerk from carrying out their duties if deemed to be noncompliant.
The secretary of state's office alleges that the Mesa County clerk and recorder's office allowed a non-employee to attend a trusted build event on May 25, 2021, in violation of state election rules. The investigation has so far also found that two hard drive images that were taken from the county election servers outside of normal work hours were leaked. The images contained the election management software that Mesa County uses. 
Last week, Griswold's office ordered Mesa County to replace all 41 of its voting machines because of the breach, which local taxpayers will have to cover.
"Colorado leads the way in secure elections, and has layers of security measures, both preventative and for detection purposes," the office said in a press release.
Image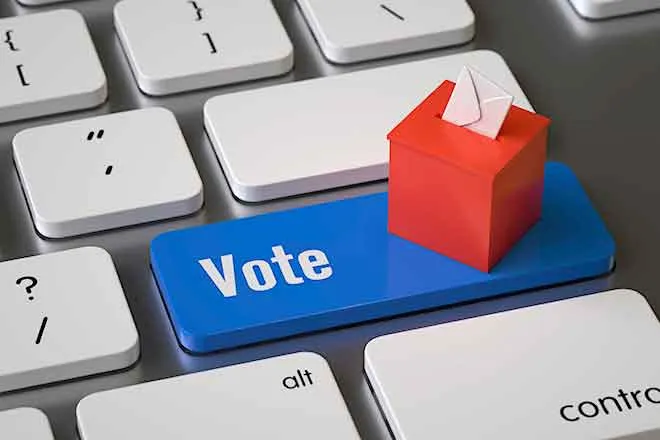 "Should there be an internal security breach like the one that occurred in Mesa County, in addition to the safeguards outlined prior to an election, Colorado also requires security protocols such as bipartisan testing on election equipment like tabulation machines before and after elections, mail ballot signature verification, and bipartisan risk limiting audits," it continues.
The developments in the state's investigation prompted Griswold's office to inform the U.S. Department of Homeland Security's Cybersecurity and Infrastructure Security Agency of the matter, the Grand Junction Daily Sentinel reported.
The agency confirmed to Griswold's office that it "does not view this breach as a significant heightening of the election risk landscape at this point."
Colorado Public Radio also confirmed that the Federal Bureau of Investigation's Denver office is coordinating a criminal investigation with the 21st District Attorney's Office. Two other individuals are allegedly co-conspirators with Peters.