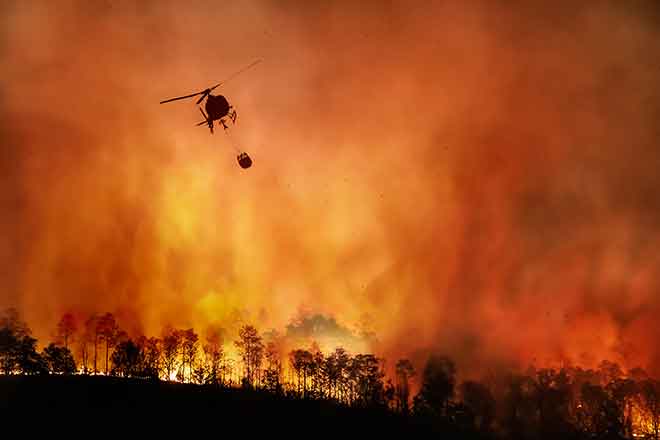 Published
Monday, October 11, 2021
Elevated risk for grass and wildland fire returns to southeast Colorado Tuesday as winds increase and relative humidity drops. A red flag warning was in effect Saturday for a similar area due to the fire risk, with at least one fire prompting evacuations in El Paso County.
The National Weather Service has issued a fire weather watch across the region for the afternoon. Southwest winds are expected to gust up to 50 miles per hour, with relative humidity falling to the mid-teens. Temperatures are expected to be in the 60s for much of the area.
A few fast-moving thunderstorms are also possible, potentially producing lightning with little rain.
According to the NWS, conditions will be favorable for rapid fire spread and growth. An abrupt wind shift to a west-southwesterly to westerly direction is forecast to spread across the plains from west to east during the early evening hours Tuesday, which could redirect any ongoing fires that do start during the day.
Counties in the watch area include Kiowa, Prowers, Baca, Las Animas, Bent, Crowley, Lincoln, Huerfano, Pueblo, El Paso, Douglas, and Elbert.
Elsewhere in the state, particularly for western Colorado, an early winter storm system is expected to move in over the coming days. A winter weather advisory will be in place for western mountain ranges beginning Tuesday morning. Four to 10 inches of snow is forecast for higher elevations, potentially creating difficult travel conditions.
A red flag warning is likely to be issued for the southeast plains Tuesday, though counties covered may change as conditions are updated.