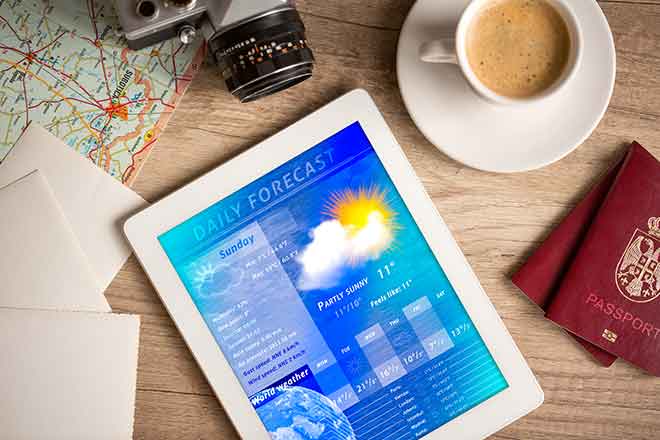 Published
Tuesday, June 25, 2019
High temperatures pick up a few degrees Tuesday across Kiowa County as several days of hot, sunny days settle in.
Low 90s are expected under sunny skies for the day. Rain and thunderstorms are not predicted.
Light wind out of the west starts the day before shifting to the south and east. Most areas will see maximum wind speeds of 10 miles per hour.
Overnight, lows in the mid- to upper 50 are expected.
Temperatures will continue to warm up in the coming days. Thursday through Saturday, upper 90s are forecast before dropping back to the low 90s Sunday and Monday. There will be a slight chance of thunderstorms Wednesday evening, with another limited potential Saturday night.
Currently, KiowaCountyPress.net Live Weather from downtown Eads shows SW wind at 4 mph. Monday morning, winds were gusting to 16 mph. The current temperature is 59, with 0.00 inches of rain so far today. Yesterday, 0.00 inches of rain was recorded in Eads, with a high of 87. The strongest wind gust since midnight was 15 mph, while the high temperature for the day so far was 61 at 01:03 PM.
Elsewhere in Colorado, concerns for flooding due to snow melt have largely disappeared for Tuesday. The Arkansas River near Boone in Pueblo County continues to show minor flooding.
Southwest and west central Colorado can expect high fire danger Wednesday through Friday due to high temperatures, low humidity and dry fuel.
Kiowa County Weather Outlook for June 25, 2019

Community

High

Low

Chance of Precip

Wind Gust

Direction

Arlington

93

57

0

10

SSE

Haswell

90

56

0

10

SSE

Eads

92

58

0

10

SSE

Brandon

91

58

0

10

ESE

Sheridan Lake

90

58

0

15

SE

Towner

89

58

0

10

S
Weather information updated throughout the day is available at http://weather.KiowaCountyPress.net.