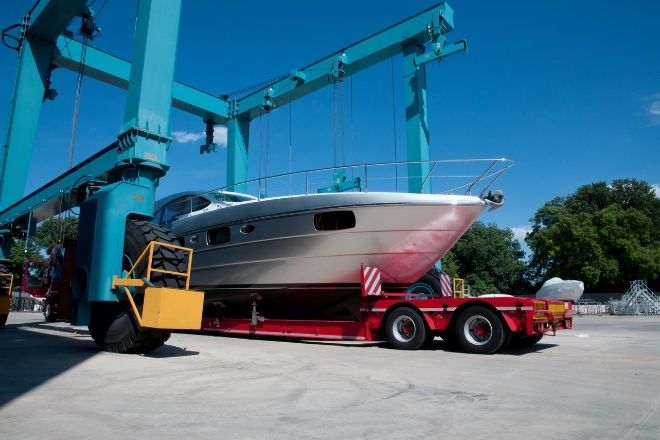 Published
Thursday, July 1, 2021
Are you hauling your boat on the road for the first time? You'll need to know how to transport it safely. If you're a novice, you'll need to learn the proper way to transport your boat without damaging it or others.
Check out these tips to learn how to take care of your boat for transport.
Select a reliable logistics company
One of the easiest ways to move a boat is to trust the professionals and hire a boat transport company. There are many reliable logistics companies available, but be sure to thoroughly research a company before hiring them.
When you're doing your due diligence, some helpful tips include:
Check out user testimonials and reviews online. A dependable company will have satisfied past customers.
Find a company with plenty of experience as this demonstrates their ability to get return business.
Make sure they have insurance, warranties, and return rates. You don't want to be responsible for any damages that occur during transport.
Clean and inspect
Even if you use a transport service, you still need to make sure that your boat is clean and ready for transport. Sanitize the deck and hull with a chlorine solution.
Also, try to locate any damages or areas in need of repair. It's best to take care of them now so they won't worsen during the trip. Be sure to take detailed pictures of your entire boat-- inside and out. That way, you have some physical evidence if your boat suffers damages during the trip.
Disconnect everything
A big mistake many boat owners make is forgetting to disconnect anything connecting to the body. Objects that you should remove include:
Any electronic devices such as GPS
Anchor
Unscrew propellers
Take down flags and remove flag masts
Disconnect your batteries
Lower anything such as rigging higher than 13 feet
Also, you'll need to empty fuel tanks and remove drain plugs.
Knowing how to take care of your boat for transport will help to avoid damage and get your boat to the water safely!