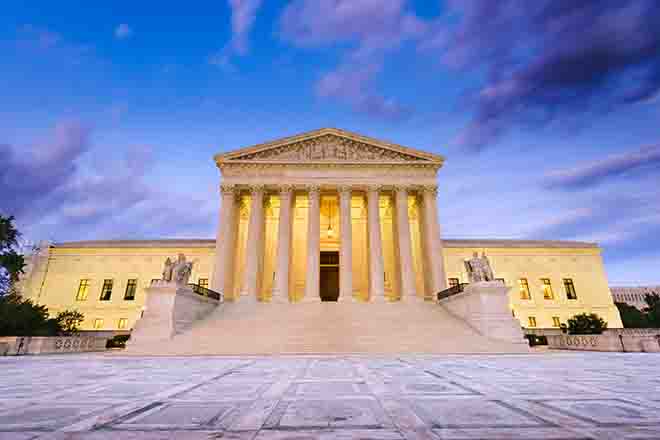 Published
Friday, May 26, 2023
(The Center Square) - Citing violation of the Fifth Amendment, the U.S. Supreme Court unanimously declared a Minnesota county in violation for its actions after a 94-year-old's condominium was sold at auction.
Following the 2016 sale for $40,000, Hennepin County kept all that was left over after the $15,000 in taxes, penalties and costs that Geraldine Tyler owed.
"A taxpayer who loses her $40,000 house to the State to fulfill a $15,000 tax debt has made a far greater contribution to the public fisc than she owed," Chief Justice John Roberts wrote in his majority opinion. "The taxpayer must render unto Caesar what is Caesar's, but no more."
The county's case banked on a 1935 state law, one which takes away the homeowner's interest in the property if the homeowner falls behind on property taxes. Roberts noted that the state of Minnesota "recognizes that in other contexts a property owner is entitled to the surplus in excess of her debt." He said the county couldn't use the debt amount to leverage more than owed.
Justices cited the U.S. Constitution's Takings Clause, which prohibits the government from taking private property without just compensation.
Tyler's unpaid bill was $2,300, to which $12,700 was added in late fees and penalties.
Pacific Legal Foundation attorney Christina Martin argued the case before the Court.
"Today's decision is a major victory for property rights in the United States," Martin said. "This decision affirms that property rights are fundamental and don't depend solely on state law. The Court's ruling makes clear that home equity theft is not only unjust, but unconstitutional."
Justice Neil Gorsuch was joined by Justice Ketanji Brown Jackson for a concurring opinion, noting the U.S. Constitution's Excessive Fines Clause.
"Economic penalties imposed to deter willful noncompliance with the law are fines by any other name," Gorsuch wrote. "And the Constitution has something to say about them: They cannot be excessive."