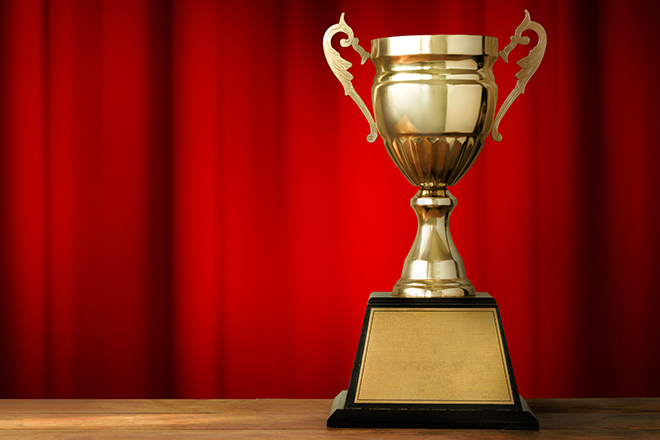 Published
Sunday, August 9, 2020
As everyone knows many events and activities have looked different in these strange times of dealing with Coivd-19. Kiowa county was fortune enough to have interview judging for exhibit day. I was extremely glad that we could at least do this, as I think it is one of the most important parts of project completion.
This process helps members to be more confident with judging and answering questions that concern a project that they have made themselves.
It is great to see members develop not only in their skills in making projects but also their confidence when explaining the challenges that they have gone through.
Exhibits will be judged at State Fair, but they will not be open to the public for display. As far as our local fair is concerned, all plans have been submitted and awaiting approval from Public Health.
Zoie Arnold-Kraft Artistic Clothing Upcycle Your Style - Int. Champion, Blue, Colorado State Fair Qualified
Kai Brown Shooting Sports .22 Rifle Red
Mia Crow Artistic Clothing Creative Sewing - JR Champion, Blue, Colorado State Fair Qualified
Mia Crow Heritage Arts Quilting - Unit 2 - JR Champion, Blue, Colorado State Fair Qualified
Mia Crow Cake Decorating Unit 3 - JR Champion, Blue, Colorado State Fair Qualified
Will Crow Shooting Sports Shotgun - Display - SR Champion, Blue, Colorado State Fair Qualified
Mia Crow Gardening Unit 3 - JR Champion, Blue, Colorado State Fair Qualified
Mia Crow Horseless Horse Unit 3 - JR Champion, Blue, Colorado State Fair Qualified
Selena Fehr Home Design & Decor Unit 3 - Int. Champion, Blue, Colorado State Fair Qualified Overall Creative Arts RESERVE GRAND CHAMPION
Giana Gibbs Cake Decorating Unit 1 - JR White
Morgyn Johnson Leathercraft Unit 5 - SR Champion, Blue, Colorado State Fair Qualified Overall Leisure Arts GRAND CHAMPION
Carmen McPherson Cake Decorating Unit 1 - JR Champion, Blue, Colorado State Fair Qualified Overall Food Arts RESERVE GRAND CHAMPION
Emily Nelson Heritage Arts Crotchet - SR Champion, Blue, Colorado State Fair Qualified
Emily Nelson Heritage Arts Needle Arts - SR Champion, Blue, Colorado State Fair Qualified
Alexa Nelson Artistic Clothing Creative Sewing - SR Champion, Blue, Colorado State Fair Qualified Overall Creative Arts GRAND CHAMPION
Alexa Nelson Clothing Construction STEAM 2 - SR Champion, Blue, Colorado State Fair Qualified
Alexa Nelson Heritage Arts Quilting - Unit 3 - SR Champion, Blue, Colorado State Fair Qualified
Clayton Nelson Clothing Construction STEAM 2 - Int Champion, Blue, Colorado State Fair Qualified
Clayton Nelson Heritage Arts Quilting - Unit 3 - Int Champion, Blue, Colorado State Fair Qualified
Aspen Nelson Food & Nutrition Cooking 301 - JR Champion, Blue, Colorado State Fair Qualified
Clayton Nelson Food & Nutrition Outdoor Cooking - Int Champion, Blue, Colorado State Fair Qualified
Alexa Nelson Food Preservation Freezing/Drying - SR Champion, Blue, Colorado State Fair Qualified
Alexa Nelson Food Preservation Boiling Water Canning - SR Champion, Blue, Colorado State Fair Qualified Overall Food Arts GRAND CHAMPION
Aspen Nelson Shooting Sports .22 Air Rifle - Stand Alone - JR Champion, Blue, Colorado State Fair Qualified Overall Shooting Sports GRAND CHAMPION
Emily Nelson Shooting Sports .22 Pistol (Decorative) SR Champion, Blue, Colorado State Fair Qualified
Alexa Nelson Shooting Sports Archery - Display - Champion, Blue, Colorado State Fair Qualified
Clayton Nelson Shooting Sports .22 Rifle - Stand Alone - Int Champion, Blue, Colorado State Fair Qualified Overall Shooting Sports RESERVE GRAND CHAMPION
Alexa Nelson Leathercraft Unit 8 - SR Champion, Blue, Colorado State Fair Qualified
Case Nelson Sportfishing Unit 1 - Int Champion, Blue, Colorado State Fair Qualified
Aspen Nelson Model Rocketry Unit 2 - JR Champion, Blue, Colorado State Fair Qualified Overall Consumer Arts RESERVE GRAND CHAMPION
Aspen Nelson Scrapbooking Single Page Layout - JR Champion, Blue, Colorado State Fair Qualified
Case Nelson Model Rocketry Unit 4 - Int Champion, Blue, Colorado State Fair Qualified Overall Consumer Arts GRAND CHAMPION
Clayton Nelson Woodworking Unit 4 - Int Champion, Blue, Colorado State Fair Qualified
Emily Nelson Food Preservation Boiling Water Canning - SR Blue
Itzi Ramirez Artistic Clothing Upcycle Your Style - JR Champion, Blue, Colorado State Fair Qualified
Chase Stolzenberger Leathercraft Unit 9 - SR Champion, Blue, Colorado State Fair Qualified Overall leisure Arts RESERVE GRAND CHAMPION
Chase Stolzenberger Food Preservation Boiling Water Canning - SR Blue
Katherine Trosper Cake Decorating Unit 9 - Int Champion, Blue, Colorado State Fair Qualified
Hailee Trosper Cake Decorating Unit 3 - Int. Champion, Blue, Colorado State Fair Qualified
Hailee Trosper Horseless Horse Unit 3 - Int. Champion, Blue, Colorado State Fair Qualified
Katherine Trosper Horseless Horse Unit 3 - Int. Blue
Hailee Trosper Clothing Construction STEAM 2 - Int Red
Kara Wilson Gardening Unit 1 - Int Champion, Blue, Colorado State Fair Qualified
Landon Zimmerman Shooting Sports .22 Rifle - Stand Alone - JR Champion, Blue, Colorado State Fair Qualified
Itzi Ramirez -Fashion Revue Grand Champion Junior Division
Hailee Trosper -Fashion Revue Grand Champion Intermediate Division
Clayton Nelson -Fashion Revue Reserve Grand Champion Intermediate Division
Alexa Nelson -Fashion Revue Grand Champion Senior Division