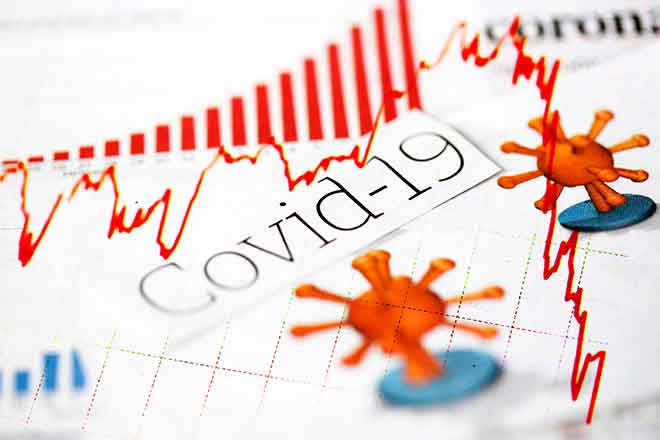 Published
Saturday, January 8, 2022
DATA
Cases 268 (up 1)
Hospitalizations 11
Deaths 4**
*These are cumulative totals as of 01/04/2022 4pm **Deaths in people with a recent positive COVID test.
CASES PAST 7 days: 2 (0 vaccinated)
CASES PAST 14 days: 3 (0 vaccinated)
ALL hospitalizations and deaths in Kiowa County were in people who were not vaccinated.
TESTS
This week's percent positivity was 1.38 percent. The goal is to remain below five percent.
VACCINE
COVID VACCINE is available at the public health office for people age 5 and up! Please call 719-438-5782 to schedule your appointment. All 3 types of vaccine are available. Ask about the incentive program.
All Coloradans 16 and older are now eligible for boosters.
If you received Pfizer for your first two doses you should receive your booster dose as soon as 5 months after your second dose of vaccine
If you received Moderna for your first two doses you should receive your booster dose as soon as 6 months after your second dose of vaccine
If you received Johnson & Johnson for your initial dose, you should receive your booster dose as soon as two months after your first dose. Your booster should be Pfizer or Moderna.
TREATMENT
Discuss treatments with your provider. Some of the Monoclonal Antibody products are not effective against omicron. Oral therapies are only available in very limited supply.
ISOLATION AND QUARANTINE
The CDC shortened isolation after a positive COVID-19 test to 5 days as long as a well-fitting mask is worn for days 6-10 with return to normal activities thereafter. We are expecting statewide guidance in the next day or two on how to do this in schools as none of our local districts are requiring masks.
TESTING
Community testing is FREE! It will continue at least through February 2022. Call 719-438-5401 and ask for the lab.
If you are having severe symptoms such as significant trouble breathing, etc. call 911.
If you would like to opt in to free at home testing please see: https://covid19.colorado.gov/covid-19-testing-at-home
OTHER NEWS
Masks continue to be required on all public transportation.
A reminder about isolation and quarantine: If you are quarantined or placed in isolation this means staying home and not going ANYWHERE other than the doctor if you need to be treated or tested. No one should come over.
KCPHE can assist you with coordination of prescription pick-up, activities to help the kids not go stir crazy or get delivery for your groceries, etc. PLEASE STAY HOME! This is an effective way of containing the spread of COVID-19. Please help us keep our community safe!
The most important thing you can do is continue to follow the guidance we have recommended from the beginning! Stay home if not feeling well, cover coughs and sneezes, wash hands frequently or use 60+% alcohol-based hand sanitizer, wear a mask/face covering to contain any respiratory droplets and stay at least 6 feet from others, especially if you are not vaccinated. Minimize gatherings.