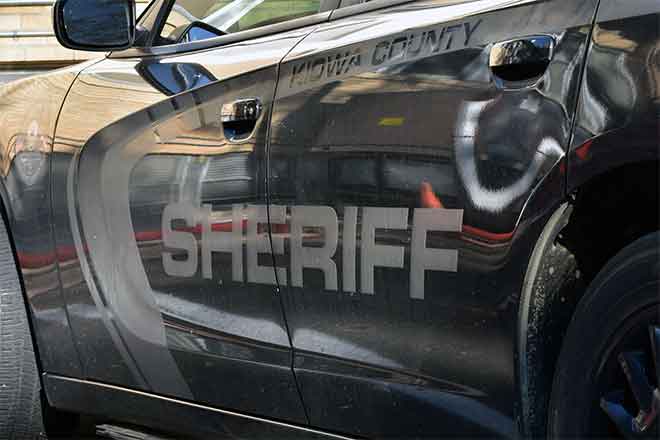 Published
Wednesday, May 5, 2021
Kiowa County Sheriff Casey Sheridan announced Tuesday that he will be stepping down from his elected role effective June 4.
In a statement posted to social media, Sheridan said, "I have chosen to put my family and my health first as I step away from my law enforcement career. This was an exceedingly difficult decision as I loved and enjoyed being the Sheriff of our county."
Sheridan, a native of Kiowa County, was first hired as a deputy in 2006 by the previous Sheriff, Forrest Frazee. He promoted through the ranks and became Undersheriff in 2009. When Frazee stepped down in 2014, Sheridan was appointed as Sheriff and won re-election in November of that year. He was unopposed in the 2018 election and could have served at least until January 2022.
Since mid-April, Sheridan had been discussing thoughts about stepping away from law enforcement with members of the community and other elected officials before making his final decision.
"Thank you for bestowing me with the honor of serving our citizens as a Deputy and as the Sheriff for the past 15 years," said Sheridan.
Sheridan has faced criticism over the past year after former Undersheriff Tracy Weisenhorn and former deputy Quinton Stump were involved in the fatal shooting of Eads resident Zachary Gifford following a traffic stop near Brandon in April 2020.
In January, Stump, who was fired after an unrelated incident, was charged second degree Criminal Attempt to Commit Murder, along with a reckless endangerment charge. He is awaiting trial. Weisenhorn was not charged.