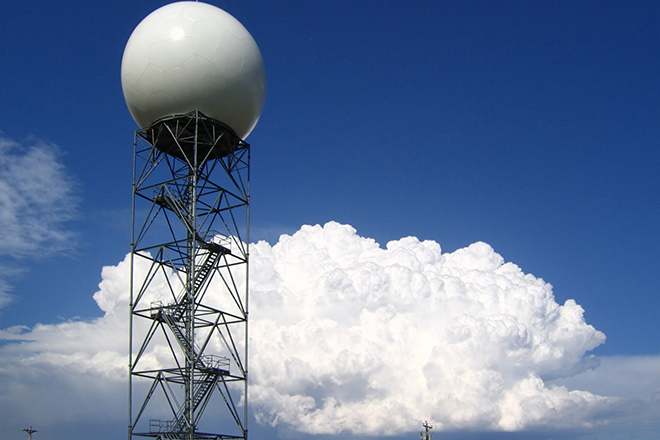 Published
Sunday, June 2, 2019
Severe thunderstorms with potential for quarter-inch hail and wind gusts up to 60 miles per hour are possible across much of Colorado's eastern plains Sunday, including Kiowa County. The watch also extends in to southeast Wyoming and much of eastern New Mexico.
The National Weather Service has issued a severe thunderstorm watch covering most eastern counties. The watch will be in effect until 8:00 p.m. Sunday. In additional to large hail, strong winds and heavy rain, flash flooding and a few isolated tornadoes are possible during the afternoon.
Thunderstorms could continue into the late evening hours.
As of Monday, March 27, 2023 - 1:21am, KiowaCountyPress.net Live Weather from downtown Eads shows E wind at 6 mph. The temperature is 25, with 0.00 inches of rain so far today. The strongest wind gust since midnight was 12 mph, while the high temperature for the day was 28 at 12:00 AM. Weather information updated throughout the day is available at http://weather.KiowaCountyPress.net.
The 26 eastern Colorado counties under the watch include
ADAMS
ARAPAHOE
BACA
BENT
BOULDER
BROOMFIELD
CROWLEY
CUSTER
DENVER
DOUGLAS
ELBERT
EL PASO
FREMONT
HUERFANO
JEFFERSON
KIOWA
LARIMER
LAS ANIMAS
LINCOLN
MORGAN
OTERO
PROWERS
PUEBLO
TELLER
WASHINGTON
WELD
At 12:20 p.m., a severe thunderstorm warning was already in effect for north central Saguache County. That warning was expected to be in effect until 12:45 p.m.
Conditions are favorable for the development for severe weather this afternoon. If a warning is issued in your area, be prepared to seek shelter in a sturdy building, preferably an interior room without windows.