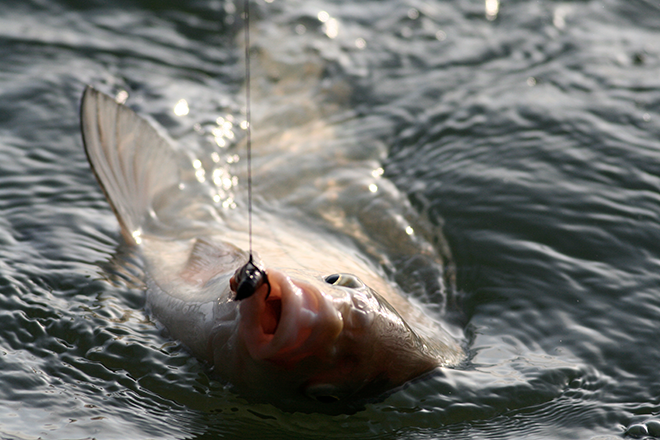 Published
Thursday, December 5, 2019
Colorado Parks and Wildlife has ordered an emergency public fish salvage at Two Buttes Reservoir north of Springfield due to declining water levels.
Two Buttes Reservoir is in imminent danger of a catastrophic fish kill due to extremely low lake levels. Hoping to avoid the loss of a large number of fish, a public fish salvage was authorized, effective now, by Brett Ackerman CPW's Southeast Region Manager.
"A public salvage allows us to optimize use of the fishery resource in accordance with Parks and
Wildlife Commission regulations," Ackerman said. "The emergency salvage order applies
only to Two Buttes Reservoir and only during daylight hours."
An emergency fish salvage means bag and possession limits are suspended for Two Buttes Reservoir until this order is lifted. Anglers must use legal fishing methods and a valid Colorado fishing license is required.
Notification of the salvage opening and closure will be made through signs will be placed at the reservoir.
The reservoir is part of CPW's 8,533-acre Two Buttes State Wildlife Area, offering hunting, boating and fishing.
The water level at Two Buttes fluctuates dramatically because it is highly dependent upon precipitation in the limited Butte Creek drainage, which has been low in recent years.
In August 2013, monsoonal rains delivered a surge of water into the reservoir, which was dry at the time. Water rose 32 feet, or about 12,000 acre-feet.
As of 2015, it had 700 surface acres and was stocked with channel catfish, rainbow trout, largemouth bass, crappie and other fish. The reservoir attracts hunters, hikers, boaters and anglers from Baca County and neighboring states.
CPW enlarged the spillway after the 2013 event and continues to work with the State Engineer's office to conserve this important recreation area.