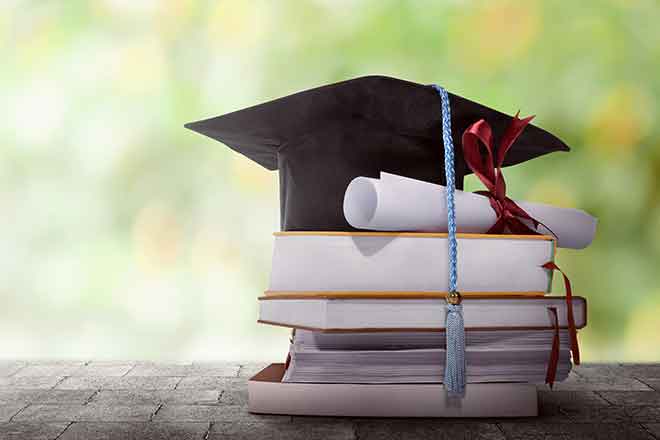 Published
Saturday, January 4, 2020
(StatePoint) When it comes to financial resolutions, a new survey suggests that creating a plan to pay for college should be top of mind for more families.
Only 54 percent of parents are comfortable with their plan to pay for their child's college education, according to a College Ave Students Loan survey conducted by Barnes & Noble College Insights.
As you solidify your New Year's resolutions, consider the following financial strategies:
Apply for reputable scholarships and grants early and often. One easy one to apply for is the College Ave Student Loans $1,000 Monthly Scholarship Sweepstakes.
Submit the Free Application for Federal Student Aid (FAFSA), even if your family has a high income. Doing so is the only way to access the big pool of financial aid available from the U.S. Department of Education, which awards over $120 billion annually in the form of scholarships, grants, work-study programs and loans. What's more, states and some individual schools use it to determine aid packages as well.
Ask family members to gift or contribute toward the cost of education.
Fine-tune the college application process to save money. For example, zero in on state schools for in-state tuition, or schools where your child's grades and SAT scores are above average to boost the likelihood of receiving merit aid.
Ninety-one percent of parents currently help or plan to help their child pay for college and 75 percent of parents expect their child to help pay, which means that for most families, a candid discussion about what you can afford and how much you expect him or her to contribute is essential.
Financial aid letters arrive in the spring. Review this, and if your expected family contribution (EFC) is more than you can afford, reach out to the financial aid office to discuss.
If needed, borrow federal loans in the student's name first. They carry special benefits, such as public service forgiveness and income-driven repayment options not typically available on private loans.
When federal loans in the student's name don't cover you fully, consider a private student loan or parent loan with a good interest rate. You may also need to find a cosigner with strong credit. With the pre-qualification tool offered by College Ave Student loans, you can find out if your credit qualifies for a College Ave loan and what rates to expect before applying. Pre-qualification does not affect your credit score, making this a convenient way to get your ducks in a row. To learn more, visit CollegeAveStudentLoans.com.
"Families would be wise to prioritize their plan for financing college so they are not taken by surprise when the first tuition bill is received," says Joe DePaulo, CEO and co-founder of College Ave Student Loans. "Knowing where the money is going to come from is essential."