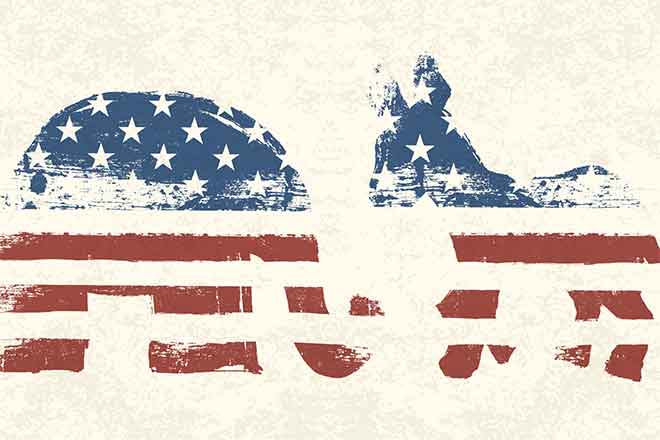 Published
Friday, September 23, 2022
(The Center Square) - Incumbent U.S. Sen. Mark Kelly has a strong lead over challenger Blake Masters in polling.
The Arizona Democrat holds a double-digit lead over the Republican venture capitalist in OH Predictive Insights' latest Arizona Public Opinion Pulse.
The poll found that Kelly has 47 percent support among likely Arizona voters, while Masters has 35 percent. Libertarian candidate Marc Victor was in a distant third place in the poll with 6 percent support. Meanwhile, 12 percent of voters say they are still undecided.
Kelly is more popular with Arizona voters than Masters, according to the poll. While 51 percent have a favorable view of Kelly, 43 percent have an unfavorable view. Meanwhile, 40 percent have a favorable view of Masters, while 49 percent have an unfavorable rating.
The poll found that Masters is struggling with Republican and independent voters alike.
While 65 percent of Republicans say they plan to support Masters, one in five say they will back Kelly. And among independents, Kelly leads Masters 43 percent to 28 percent.
"Incumbent Kelly is performing fairly well among some key underrepresented groups in the electorate like Hispanics and Independents, and with 1 in 5 likely voters of his opposite party supporting him, the Democratic senator is in decent standing in his race," Mike Noble, OHPI Chief of Research, said in the release. "However, Kelly can't quite count his chickens yet - early voting is still 3 weeks away."
While Kelly leads in his race, the other race the Arizona Pulse Opinion Poll surveyed had a different result.
In the Arizona Secretary of State race, state Rep. Mark Finchem, R-Oro Valley, holds a five-point lead over Democrat Adrian Fontes. It found that Finchem holds a 40 percent to 35 percent lead, with one-quarter of voters still undecided.
Among independent voters, the race is close. Finchem holds a tight three-point lead (31 percent to 28 percent), but 41 percent say they're still undecided.
"As we saw in the AZPOP prior to the primaries, the big question mark is with the undecideds who've held a lot of deciding power this election season," Noble said. "With a quarter of likely voters still undecided and only 5 points between Finchem and Fontes, undecideds will be the ones to watch to see which way they sway in the Secretary of State race."
OHPI contacted 654 likely Arizona voters from Sept. 6 to Sept. 9, giving the poll a margin of error of +/- 3.8 percent.