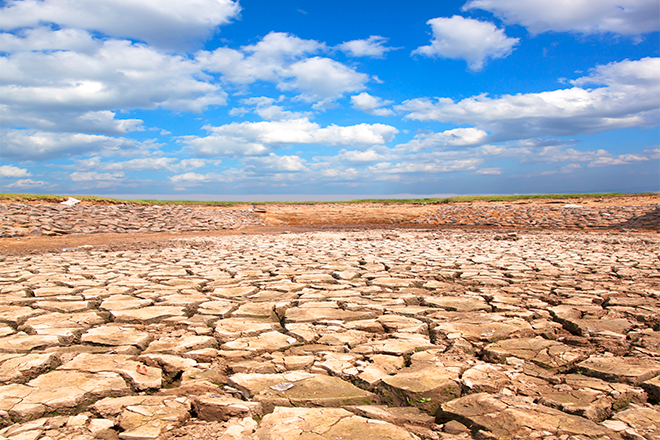 Published
Wednesday, June 26, 2019
Just in time for wheat harvest, hot days are ahead across Kiowa County for the remainder of the week, with little chance of rain.
Wednesday's high temperatures are expected to be in the mid-90s, with the Arlington area seeing upper 90s Wednesday afternoon. Overnight, temperatures are predicted to fall to the low 60s.
Wind will generally be out of the south, with some gusts to 15 miles per hour. A few thunderstorms are possible later in the afternoon, though little rain is expected.
Mostly sunny skies are predicted through the weekend as mid- to upper 90s - and the potential to break 100 - continue the first stretch of hot weather this summer.
A slight cooling trend is predicted to start Monday, with daytime highs reaching the upper 80s.
Currently, KiowaCountyPress.net Live Weather from downtown Eads shows SE wind at 9 mph. Tuesday afternoon, winds were gusting to 11 mph. The current temperature is 57, with 0.00 inches of rain so far today. Yesterday, 0.00 inches of rain was recorded in Eads, with a high of 95. The strongest wind gust since midnight was 26 mph, while the high temperature for the day so far was 70 at 04:52 PM.
Elsewhere in Colorado, southwest and west central Colorado will be under a red flag warning for high fire danger starting at noon. High temperatures, gusty wind, low humidity and dry fuel will create conditions favorable for fire starts. The fire risk is expected to continue though at least Friday.
Kiowa County Weather Outlook for June 26, 2019

Community

High

Low

Chance of Precip

Wind Gust

Direction

Arlington

98

61

20

15

S

Haswell

94

60

20

15

S

Eads

94

60

20

10

S

Brandon

95

60

10

10

S

Sheridan Lake

95

61

10

15

S

Towner

94

62

20

15

S
Weather information updated throughout the day is available at http://weather.KiowaCountyPress.net.