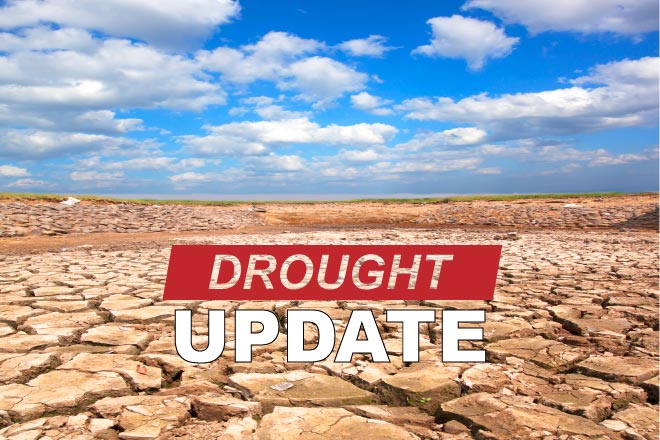 Published
Friday, May 17, 2019
The final remnants of drought that spanned late 2017 through early 2019 have been removed from Colorado according to the latest update from the National Drought Mitigation Center.
A sliver of moderate drought, representing less than one percent of the state, had persisted over the past month in southern Montezuma, La Plata and Archuleta counties.
Just three months ago, as frequent heavy snow storms began to impact western and central Colorado, the area was in extreme drought. A portion of southwest Archuleta County was still in exceptional drought - the worst category.
With this week's update, abnormally dry conditions were also removed from the south central part of the state as rain and snow continued in the area.
Abnormally dry expanses continue for the east central mountains, portions of four southwest counties, and east central Yuma County.
Overall, 89 percent of Colorado is drought-free, with the remaining 11 percent in abnormally dry conditions.
One year ago, just 20 percent of the state was drought-free. Abnormally dry and moderate drought each covered 14 percent of the state, while another 20 percent was experiencing severe drought. Twenty-three percent of Colorado was in extreme drought, with the remaining eight percent in exceptional conditions. (Total does not equal 100 percent due to rounding.)
Colorado's snowpack remains in good condition. Snow water equivalent - the measure of liquid water in the snowpack - across the state is at 155 percent of the median for this time of year. The North Platte basis is weakest at 108 percent, but still above normal. Basins in the southwest quadrant of the state, which had been in the worst drought categories just a few months ago, now range from 190 to 224 percent of the median as noted by the May 15 update.
Drought categories include (ranked from least to most severe) abnormally dry, moderate, severe, extreme and exceptional drought.
Colorado Drought by the Numbers

Week

Date

None

D0

D1

D2

D3

D4

Current

5/14/19

89

11

0

0

0

0

Last Week

5/7/19

84

15

1

0

0

0

3 Months Ago

2/12/19

8

25

27

18

22

0

Start of Calendar Year

1/1/19

18

16

11

28

16

11

Start of Water Year

9/25/18

14

14

8

16

32

16

One Year Ago

5/15/18

20

14

14

20

23

8