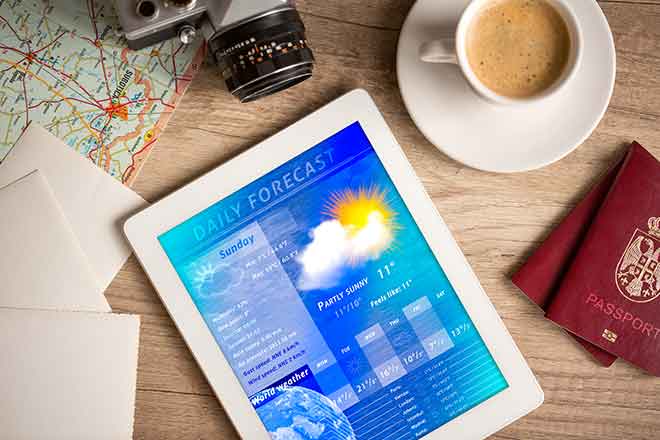 Published
Wednesday, July 10, 2019
Wednesday's weather will be a near repeat of Tuesday across Kiowa County.
High temperatures drop back about five degrees to the mid-80s under sunny skies for most of the area. Arlington can look for upper 80s.
Rain isn't currently expected in the forecast, though models hint at limited potential for a shower or two to spread to the plains. The possibility of rain and thunderstorms starts to return Thursday evening, with the greatest potential currently expected Saturday night.
Overnight lows around 60 also return to Kiowa County Wednesday night.
Wind will generally be out of the east, with a few gusts up to 15 miles per hour.
Currently, KiowaCountyPress.net Live Weather from downtown Eads shows S wind at 4 mph. Tuesday evening, winds were gusting to 15 mph. The current temperature is 52, with 0.00 inches of rain so far today. Yesterday, 0.03 inches of rain was recorded in Eads during the early morning hours, with an unofficial high of 95. The strongest wind gust since midnight was 26 mph, while the high temperature for the day so far was 70 at 04:52 PM.
Elsewhere in Colorado, most areas will see the same hot, dry conditions expected for Kiowa County.
Weather information updated throughout the day is available at http://weather.KiowaCountyPress.net.
Kiowa County Weather Outlook for July 10, 2019

Community

High

Low

Chance of Precip

Wind Gust

Direction

Arlington

88

62

0

15

ESE

Haswell

86

61

0

15

ESE

Eads

86

60

0

15

E

Chivington

86

60

0

15

NE

Sand Creek Massacre NHS

84

60

0

15

E

Brandon

85

60

0

15

NE

Sheridan Lake

84

59

0

15

NE

Towner

84

59

0

15

E