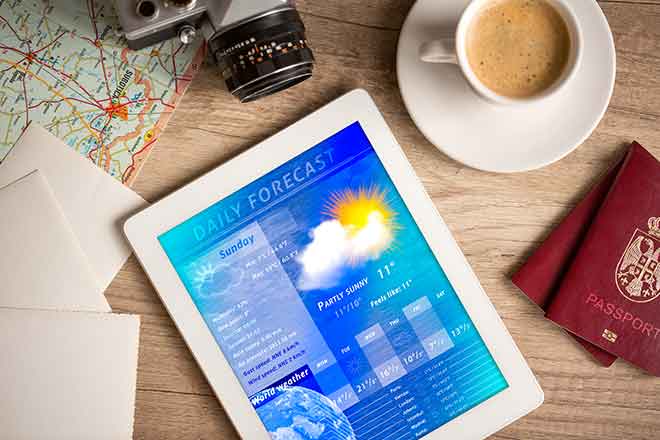 Published
Saturday, June 29, 2019
High temperatures will remain slightly above normal and again approach the century mark across Kiowa County Saturday.
Skies will be mostly sunny throughout the day as western Kiowa County can look for temperatures just above 100. The remainder of the county can expect for highs of 98-99 ahead of overnight temperatures in the low to mid-60s.
Arlington and Haswell have a slight chance of late evening thunderstorms while Eads and points further east remain dry.
Winds will generally be out of the south, gusting to 20 miles per hour later in the day for Brandon, Sheridan Lake and Towner.
Mid-90s are in the forecast for Sunday as highs begin to drop off through the coming week. Thunderstorms become more likely Monday and Tuesday.
Currently, KiowaCountyPress.net Live Weather from downtown Eads shows WSW wind at 0 mph. Friday, winds were gusting to 11 mph just after midnight. The current temperature is 45, with 0.00 inches of rain so far today. Yesterday, 0.01 inches of rain was recorded in Eads, with an unofficial high of 103. The strongest wind gust since midnight was 9 mph, while the high temperature for the day so far was 49 at 01:44 PM.
Highs in the 90s are expected across much of Colorado Saturday, with 80s in the mountain valleys. A few thunderstorms are possible at higher elevations.
Kiowa County Weather Outlook for June 29, 2019

Community

High

Low

Chance of Precip

Wind Gust

Direction

Arlington

102

65

10

10

SE

Haswell

99

64

10

10

SW

Eads

99

63

0

15

S

Brandon

99

62

0

20

S

Sheridan Lake

98

63

0

20

S

Towner

98

64

0

20

S
Weather information updated throughout the day is available at http://weather.KiowaCountyPress.net.