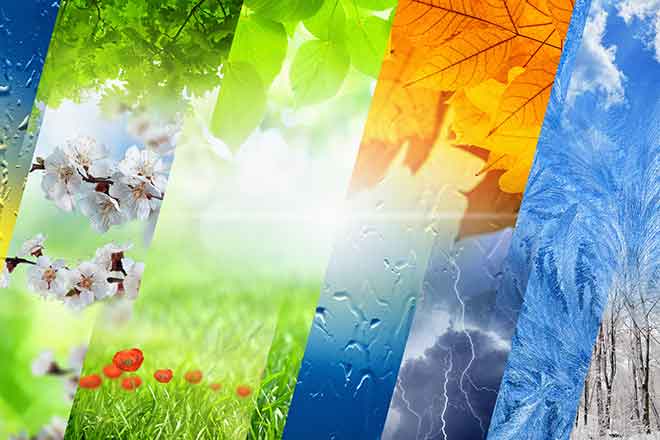 Published
Tuesday, November 3, 2020
The above-average warmth sweeping across a large part of the United States this week will be most intense across the Southwest, where records will be challenged for consecutive days. But, the clock is ticking on how long the heat will stick around.
Air conditioners will continue to get a workout across the region through the first week of November as temperatures climb 10-15 degrees Fahrenheit above average.
By this point in the year, high temperatures are typically in the 70s and lower 80s over the deserts. But this week, Palm Springs, California, and Phoenix will soar into the 90s daily, with 80s expected around Las Vegas. Yuma and Tucson, Arizona, and Needles, California, will join these cities in challenging daily record highs multiple times this week.
The hot conditions will keep cooling bills high and necessitate precautions to be taken by those spending any length of time outdoors during the midday or afternoon hours.
Despite the sun angle being lower than what it was during the summer months, temperatures in sealed vehicles can still turn lethal in a matter of minutes. Remember to always check twice to make sure pets or children are not left behind.
Continued dry weather across the region will act to only worsen the ongoing drought conditions and keep the danger of wildfires at elevated levels.
By Thursday, the heat will spread farther west toward coastal areas of Southern California.
Downtown Los Angeles will challenge their 2012 record high of 94 on Nov. 5, when a typical high is 75. While falling short of record territory, temperatures in San Diego are likely to climb into the middle to upper 80s.
An area of high pressure building overhead and a stronger offshore wind will contribute to this brief surge across Southern California.
Big changes are on the way late in the week and into the weekend, however.
"A large-scale pattern change is going to start to take place later this week as a storm dives southward along the West Coast," AccuWeather Meteorologist Alyson Hoegg said. "As this happens, it will turn significantly cooler Friday through the weekend."
Cooler air will arrive in Southern California on Friday and then the balance of the Southwest over the weekend, with widespread 60s and 70s for highs.
This storm could even deliver rain showers to lower elevations and snow to the higher terrain of the Southwest.
"Even though a couple of showers cannot be ruled out in California, gusty winds [ahead of and with the cooldown] could enhance fire danger across the state," AccuWeather Senior Meteorologist David Samuhel said.
Gusty winds will spread eastward with the storm across the Four Corners states and the southern Plains heading into the weekend.