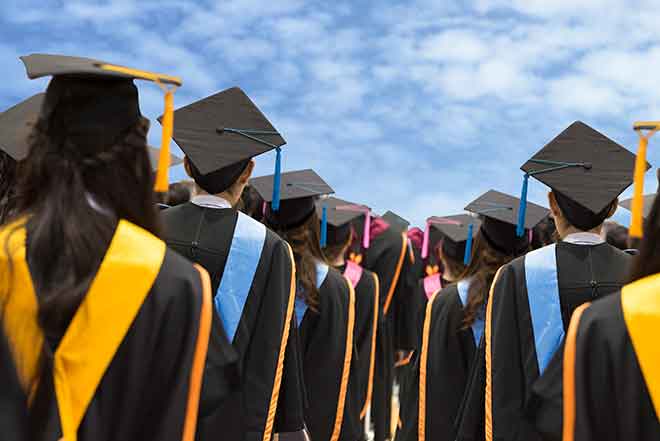 Published
Monday, January 30, 2023
(Nevada News Service) A Nevada nonprofit is celebrating a 94 percent graduation rate among its high school seniors for the 2021-2022 school year.
Tami Hance-Lehr. CEO and state director of Communities In Schools of Nevada, said the graduation rate is based on its 453 case-managed high school seniors, most of whom are students who qualify for free and reduced-price lunch, or are experiencing some other form of poverty.
Hance-Lehr pointed out Nevada's graduation rate for such students is around 82 percent. Compared with the state's overall graduation rate, African American students in the program are 17.1 percentage points above the statewide average, Hispanic and Latino students are 14 percentage points greater and multiracial students are ahead by 13 percentage points.
She noted the pandemic presented many challenges for students to cross the finish line.
"The other thing to keep in mind is when these students came to us, the majority of those seniors when they started working with Communities In Schools either in their junior or senior year were not on track to graduate," Hance-Lehr recounted. "They were most likely credit deficient."
Hance-Lehr explained it is not only identifying barriers keeping kids from attending school and working to get students back on-track, but also making sure they have goals after high school. The program puts a full-time on-site coordinator on every one of its 92 partnering campuses, to help in the effort.
Hance-Lehr stressed of the 453 high school seniors, half plan to attend college, 32 percent plan to join the workforce, 14 percent plan to get a certification, apprenticeship or attend a trade school and 4 percent plan to join the military.
While the program's focus is on K-12 students, Hance-Lehr noted they are prioritizing support to their alumni once they leave the program.
"We need to be focusing on our students after they graduate as well," Hance-Lehr contended. "Barriers that we remove for them and get them to graduation, do not just go away when we've given them a diploma, and then they enter into the world and say 'here you go.' There are still transportation barriers, there are still trauma barriers, there are still poverty barriers."
Hance-Lehr emphasized they have more than a hundred community partners and acknowledged the work they do would not be possible without them. She added community providers are able to help students with more individualized needs.