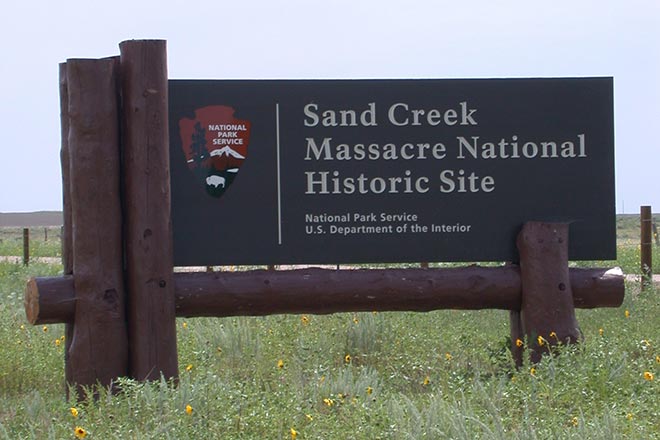 Published
Friday, October 30, 2020
Sand Creek Massacre National Historic Site will be opening a new Visitor and Education Center in Eads Tuesday, November 10. The Visitor and Education Center is in addition to the visitor contact station at the site, which is located near Chivington, and will provide an opportunity for people to learn more about the Cheyenne and Arapaho people who were at Sand Creek November 29, 1864. It will also be an opportunity to get more information about the site and see the bookstore operated by Western National Park Association.
The health and safety of our visitors, employees, volunteers, and partners at Sand Creek Massacre National Historic Site is our number one priority. The National Park Service (NPS) is continuing to work with federal, state, and local authorities to closely monitor the COVID-19 pandemic. When entering the Visitor and Education Center we ask that you wear a mask, practice social distancing, and follow all CDC guidelines.
The Visitor and Education Center hours of operation will be Tuesday to Saturday from 9:00 a.m. to 4: 00 p.m. The center will be closed Thanksgiving Day, Christmas Day, and New Year's Day. There is no entrance fee. The physical address is 1301 Maine Street; Eads, CO 81036. Call the headquarters number with any questions at 719-438-5916.