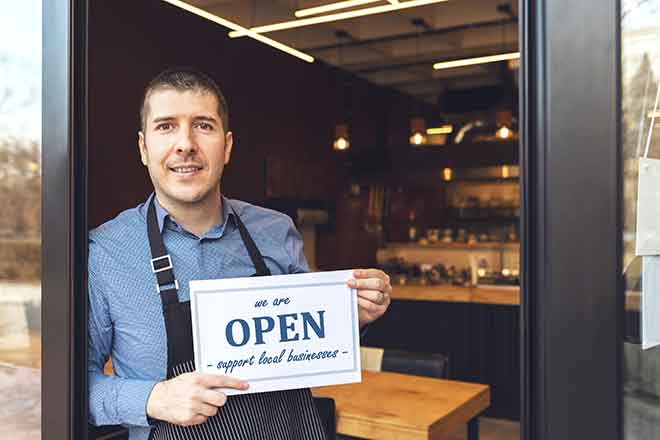 Published
Thursday, July 29, 2021
(The Center Square) - The nine largest counties on Colorado's Western Slope received at least $773.6 million in loans through the federal Paycheck Protection Program (PPP), according to a national database.
The loans supported over 85,000 jobs at businesses in the counties, according to data from PPP.Directory that was analyzed by The Center Square.
The nine counties combined received between $773.6 million to $1.35 billion in loans out of the $7.9 billion to $14.9 billion total the state received through the program, which expired at the end of May. The Front Range's nine largest counties received between $6.5 billion to $12.2 billion combined in PPP loans.
Mesa County: $185.9M - $339M; 23,893 jobs
Garfield County: $99.8M - $172.2M; 7,197 jobs
La Plata County: $108.9M - $192.4M; 12,146 jobs
Eagle County: $146.6M - $260.3M; 14,309 jobs
Montrose County: $49.2M - $86.1M; 4,495 jobs
Delta County: $19.3M - $30.8M; 3,071 jobs
Summit County: $74.5M - $123.5M; 6,441 jobs
Montezuma County: $27.3M - $49.3M; 6,175 jobs
Routt County: $62.1M - $100.1M; 7,889 jobs
Diane Schwenke, president and CEO of the Grand Junction Area Chamber of Commerce in Mesa County, told The Center Square that many of the area's small businesses were able to take advantage of the program.
"The end result is that our employers were able to keep employees working which helped stabilize our local economy and helped our small businesses survive these extraordinary circumstances," she said.
Statewide, the data shows over 104,000 loans were distributed leading to a reported 931,669 jobs being retained.
A majority of Colorado businesses received loans of $150,000 or less, the data shows. A total of $3 billion of these loans were distributed to nearly 91,000 recipients. The database estimates these loans saved nearly one-in-three jobs across the state.
Just 95 claimants statewide received the highest bracket of loans between $5 and $10 million. Only five of these loans went to businesses in Western Slope counties, according to the data.
Total loan claims fell significantly following their peak during the week of May 3 when Colorado businesses received 10,367 loans. Only 807 PPP loans were distributed to Colorado businesses on June 30, the last day shown in the data.
According to the data, Western Slope cities like Grand Junction and Steamboat Springs benefitted the most.
Businesses in Grand Junction received over 2,100 loans that accounted for between $163.4 and $304.4 million. Businesses Steamboat Springs received between $57.8 and $94.8 million from just over 1,000 loans.
The loans saved approximately 28,125 jobs between the two cities, according to the data.