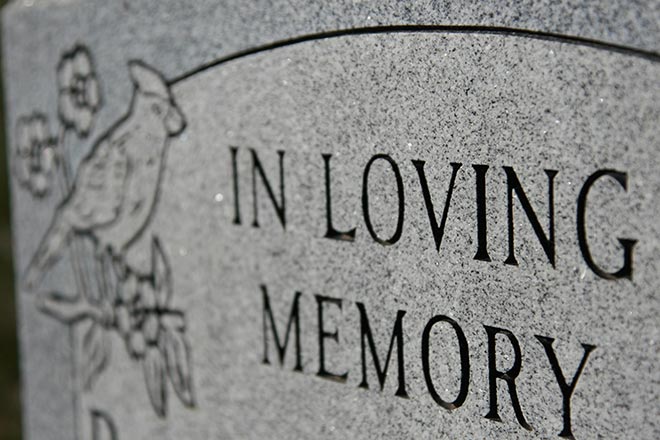 Published
Friday, January 28, 2022
David Eugene Crow
August 21, 1966 - January 25, 2022
David Eugene Crow was a caring and devoted husband, father, brother, uncle, and friend, who unexpectedly left this earth January 25, 2022, at the age of 55.
A lifetime resident of Eads, he was born to Charles and Betty Crow August 21, 1966.
Throughout high school, Dave was well known for his charm, humor, and athleticism, having been a three-sport athlete.
After graduating from high school, Dave went on to play college baseball at La Junta Community College on a scholarship.
After college, he returned to Eads and married Diane Hagen, and born to this union were Joshua David Crow and Brison Alen Crow.
In 2003, Dave met the true love of his life (his pain in the ass), Janelle Randel, and, after seven years of dating, finally asked her to marry him. She gladly accepted, and with this union, he gained his bonus son, Trevor Randel.
Over the years, David worked for the county, lumber yard, Eads Auto Supply, Lamar NAPA store, and CIG-Kinder Morgan, undoubtedly leaving a legacy of kindness and wit behind him everywhere he worked.
It is obvious to all who knew him that his pride and joy was his family - his wife and three sons, his extended family, and his friends. He never missed any of the boys' many sporting events, and was always their biggest fan.
Over the years, the family enjoyed going to Uncle Gary's cabin during spring break and going on many fishing trips and other adventures together.
David loved spending time restoring old cars, riding motorcycles, hunting, fishing, golf, collecting antiques, and pulling pranks.
He was also one of the lucky ones to be a part of the "5:00 a.m. coffee drinkers," where he always found a way to outwit Marty Barnett.
In honoring David's life and legacy, we would be remiss to not share a few stories about the ways that his charisma and wittiness enriched all our lives. Whether he was using a "fake snake" at the NAPA store to scare customers, or hiding in a dark room and jumping out to scare Janelle. Scaring people was one of his favorite past times at home and at work. Not to mention the time he used a "shock pen" on Lougene Jacobs, and was promptly beaten with her shoe.
Who could also forget the time that David snuck in the back of Tom's pickup and, when he got caught, Tom made him walk all the way back to work.
One of the most memorable times that we had as a family was when David gave his niece, Jennie, a $10,000 winning lottery ticket. Every member of the family was laughing and crying with joy until we realized that it was a FAKE lotto ticket, and while David laughed, we were all crying.
Janelle's nephew, Gunner, asked David who he was, and David joked that he was Uncle Bob. Gunner took him at his word to this day he is Uncle Bob to all the Randel nieces and nephews.
David's kindness, humor and grace made us all better for having known him. He was a man that all men should aspire to be, and his loss will be deeply felt now and into the future.
Dave was preceded in death by grandparents, George and Shirley Crow and Eugene Kelley; stepmother, Florris Crow.
He is survived by his wife, Janelle Crow of Eads; sons, Joshua (Amber) Crow of Bartlesville, Oklahoma, Brison (Kara) Crow of Grand Junction, and Trevor Randel of Eads; mother, Betty Crow of Eads; father, Charles Crow of Eads; mother- and father-in-law, James (Dianna) Randel of Wild Horse; sisters, Kim (Tom) Richards of Eads, Tammy Crow of Pueblo, and Charla Ferris (Dave Wall) of Kit Carson; step-siblings Donald Oswald, Debra (Glen) Davis of Haswell, Julie (Mark) Kelley of Cheyenne Wells, Linda Harper of Hays, Kansas, and brothers-in-law, Shawn (Kilee) Randel of Akron, Jess (Kris) Randel of Jennings, Kansas, and Jason (Dara) Randel of Kit Carsonl and many aunts, uncles, nieces and nephews.
Funeral services will be held at 11:00 a.m. Monday, January 31, 2022, at the United Methodist Church in Eads.
Visitation will be held Sunday, January 30, 2022, from 6:00 to 8:00 p.m. at Brown Funeral Home.
Memorial contributions may be made to the David Crow Memorial Fund c/o GNBank, PO Box 847, Eads, CO 81036-0847.
Arrangements are under the direction of Brown Funeral Home.