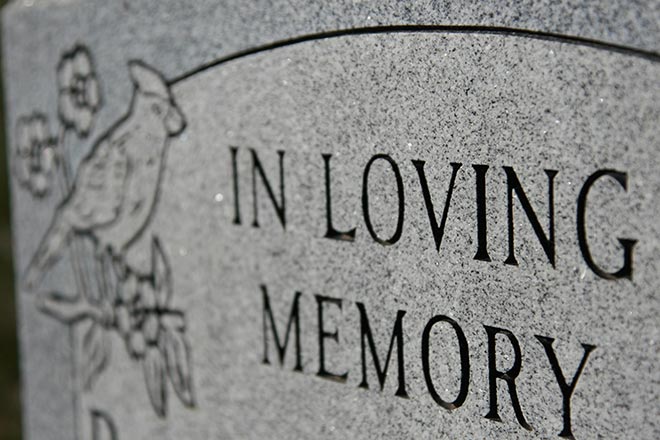 Published
Saturday, April 23, 2022
Dwight Lester Gardner
August 31, 1951 - April 17, 2022
Dwight Lester Gardner joined our Lord Easter morning, April 17, 2022. He was born August 31, 1951, to Ralph Dennis Gardner and Cora Madalin Harrison. He was proceeded in death by his parents; grandparents; brothers, Harrison Dennis Gardner and Harlan Rush Gardner; and his niece, Gabrielle Gardner Lucero.
He is survived by his wife, Margaret Marie Bauer of 30 years; stepdaughters, Ammerina-Rene Keenan Mestas and Holly Beth Keenan; grandchildren, Noah Dean Keenan, Devlan Mestas, and Gatlin Haught; brother, Blaine (Mary) Gardner; nieces, Janis (Aaron) Vogelsberg and Joanna (Josh) Jones; nephew, Ian Alexis (Melanie) Gardner; aunts and uncles; and many beautiful friends who loved him for his humor, open arms, and generous heart.
He graduated from Crowley County High School where he enjoyed the "good ole school days" as the manager for the football and basketball teams. He later attended Adams State College for three years, then moved to Arizona, where he worked as food and beverage manager in the hospitality business, managing 5 resorts and hotels in the Arizona area. His longest and favorite was the Wigwam Resort in Phoenix.
Moving back to Crowley County in 1990, much time - 18 months - was spent visiting and giving support to the family at the Children's Hospital in Denver as 9-year-old Ammerina was fighting stage 4 cancer of her kidney, lung, and spinal column. After her remission November 7, 1992, Dwight married the love of his life, Margaret M. Bauer. They spent most of their marriage raising their daughters and building their home in Ordway. They both were involved in many local nonprofits, Inspiration Field, Women's resource, they loved 4-H programs, and honored him as a 4-H Friend of the Year, spent 10+ years as the Crowley County Days fair board president. Democratic County Chairperson, Crowley County Chamber of Commerce president and a person of the year. Served on several Rural Health Boards including Governor appointed (SEMTAC) the State Emergency Medical & Trauma Services Advisory Council Health Department. Active in State and Local Tourism and Heritage Tourism, served on the Steering Committee at Southeast Colorado Rural Philanthropy Days, Action 21, and so many more he supported and helped as much as there was time for. It was always a joy to contribute to these organizations because Dwight and Margie worked together. But his most loved job was working as regional Director for US Senator Ken Salazar and US Senator Michael Bennett, serving local Colorado counties.
Dwight began his federal service May 3, 2007, for U.S. Senator Ken Salazar, serving under two U.S. Senators. Dwight represented the region for U.S. Senator Michael Bennet from 2009 until his retirement in 2020. He was the Regional Director for the 12 Counties in southeast Colorado - from Cheyenne County to Baca, Fremont to Las Animas, and Pueblo to Prowers. He was a faithful public servant who respected the land and the farmers, ranchers, and citizens who lived here.
Upon his retirement this statement was offered into the Congressional Record on the floor of the United States Senate. He will be greatly missed.
HONORING DWIGHT GARDNER
M. President, I rise to honor the career of Dwight Gardner, as my office announces his retirement as the Regional Director for Southeast Colorado. Dwight has been a tireless advocate for the farmers, ranchers, and communities of Colorado. Over the last decades, he has engaged in the significant issues in the region, from Pueblo to Raton Pass on the New Mexico border, and from the headwaters of the Arkansas River in Leadville, high in the Rockies to Town of Holly in Prowers County at the Kansas border.
Early in his career, Dwight worked alongside his best friend, to support the farmers of the Arkansas Valley as a crop duster. Living through the era of "buy and dry" land purchasing to divert water to meet the needs of a growing Front Range, Dwight understood early the value of advocacy for rural Colorado. In 2000, he was elected to the first of two terms as a Crowley County Commissioner, and in that role was selected as Chairman of the Southern Colorado Economic Development District, representing the interests of the fourteen counties of the region.
It was in 2007 that Dwight was asked to join the Office of U.S. Senator Ken Salazar, and took his advocacy to new heights. Colorado and the region were fortunate that Dwight agreed to extend his service in this role in my office in 2009, as Secretary Salazar took the helm of the Department of Interior.
Dwight employs a great combination of skills to effectively serve the Southeast region of Colorado. He builds strong relationships with people, he possesses a deep knowledge and respect for the heritage of Colorado, and he provides a constant presence when issues demand it. He has engaged in the battle for federal funds to build the long promised Arkansas Valley conduit. He was witness to the important preservation of our national heritage reflected at Camp Amache and Sand Creek. He helped shepherd the critical economic opportunity presented by the continuation of the Southwest Chief railroad line. From local food production to manufacturing, from the decommissioning of the Pueblo Chemical Depot to establishing good neighbor relations at Fort Carson's Pinon Canyon Maneuver site, Dwight has been a steady presence, and road warrior across xx square miles of the beautiful and uniquely Colorado landscape.
Going forward, I will miss Dwight's humility, and candor, and his keen understanding of what it means to be a son of rural America --attributes so needed as we work our way toward a better future. I am comforted to know that the next generation, represented by his grandson's Noah, Devlan, and Gatlan, have the benefit of his guidance. Colorado is grateful for his service.
A celebration of Dwight's life will be held Friday, May 6, 2022, at the Heritage Center in Crowley, from 10:30 a.m. to 2:00 p.m.
Arrangements are under the direction of Peacock-Larsen Funeral Home & Arkansas Valley Crematory.