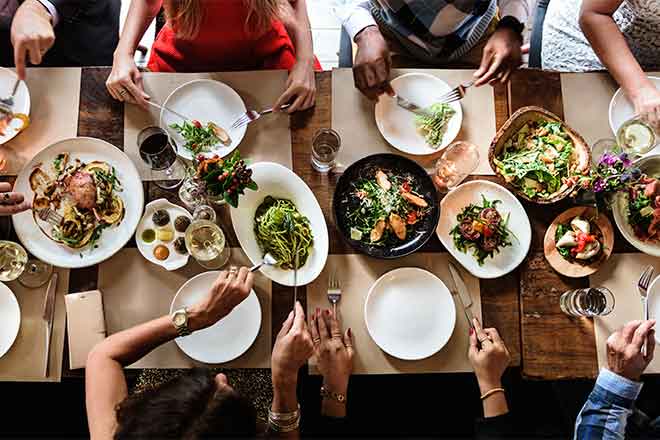 Published
Wednesday, December 5, 2018
Food can be one of the best ways to boost your mood during the Colorado winter. When the snow is falling and the cold wind is blowing, it's the perfect time to stop by a comfort food restaurant. If you're searching for delicious food on a cold night, take a look at one of these places to find some of the best comfort food in Colorado.
8 Comfort Food Restaurants You Need to Try
Lakewood & Aurora
With an incredible southern and soul food-inspired menu, the Soul Kitchen is a great option if you don't want to whip up a meal for dinner. Their fried chicken is made fresh upon order, so you have to wait--and it's worth it. They cater and deliver, too.
Boulder
Sourced from honest and local ingredients, River and Woods creates food for the community--one dollar from each dish sold goes to help fight hunger in the county. With a kind staff, deliciously hearty food, and a great history, River and the Woods is one of those places you don't want to miss.
Woodland Park
Serving home-made quality food, all of the dishes at Southern Lilly are made in-house--including their French fries and salad dressings. Their elk chili is a staple and their "Proteins" have everything from loaded baked potatoes to pot roast.
Breckinridge
Run by the owners of award-winning restaurant "Relish," also located in Breckinridge, Twist provides an exceptional dining experience. While it's a little fancier than the others on this list, people nevertheless say that Twist is one of the best comfort food restaurants in Colorado. With a fireplace and a wonderfully attentive staff, you should definitely visit Twist on your next ski trip.
Lakewood
A great place for delicious comfort food, T Street Roadhouse boasts incredible cuisine. From a garlic shrimp paleo bowl to their roadhouse ribeye, T Street has something for everyone. Take one look at their menu and you'll see why this is one of our favorite places for the best comfort food in Colorado.
Castle Rock
A favorite neighborhood restaurant, Union has always strived to provide a cozy, upbeat venue. They want you to share a great meal with friends and family, and their food allows you to do just that. Their massive menu features incredible appetizers like loaded tots, big plates that include pork, pasta, and salmon, scrumptious salads, and delicious sandwiches--you're sure to find something you like.
Vail
Both contemporary and rustic, Mountain Standard is a relaxed tavern where most of the cooking is done over an open wood fire. They give you bold and honest flavors, providing a first-class dining experience with a casual vibe.
Littleton
Opened in 1996, NoNo's gives customers everything from gumbo to steak to salmon for a decent price. They've brought New Orleans cuisine to Colorado to show off seasonings that will ignite your taste buds.