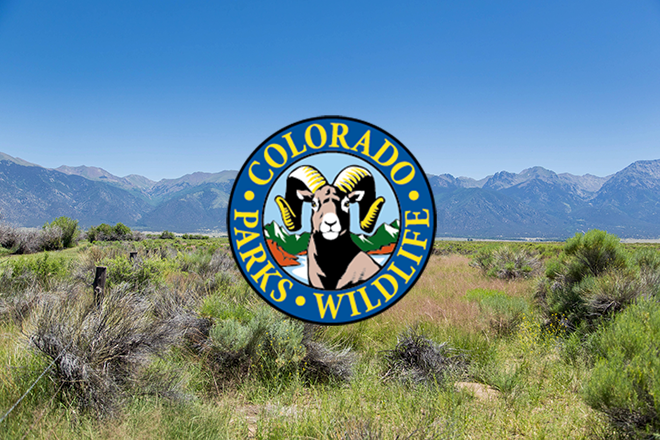 Published
Monday, August 1, 2016
Colorado Parks and Wildlife Officer Nate Martinez was honored by the Western Association of Fish and Wildlife Agencies for his bravery with the Pogue-Elms Law Enforcement Officer of the Year Award, during the WAFWA summer convention in Cody, Wyo., July 25, 2016.
"This award recognizes Nate's quick response and bravery, as qualities to be emulated by others when faced with similar scenarios." said Bob Broscheid, CPW's Director, regarding the circumstances that occurred last year near Dinosaur, Colo. "Nate reacted exactly as trained, and we couldn't be more proud of him."
Martinez saved the life of a sheriff's deputy in northwest Colorado in 2015 after a harrowing altercation in which he wrestled a gun from an armed suspect who the officers believe was preparing to shoot both him and the deputy. Without his heroic action, both the deputy and Martinez would likely have been killed.
Wildlife officers and game wardens across the country are commissioned peace officers and are often called upon to back up local law enforcement. The award honors Idaho Fish and Game officers Bill Pogue and Conley Elms, who were killed in January 1981 while trying to arrest a poacher in a remote region of southwestern Idaho.