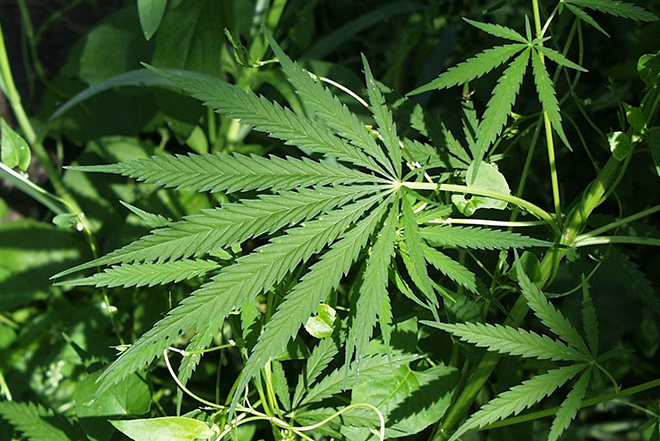 Published
Wednesday, May 18, 2022
(The Center Square) - A statewide petition drive is currently underway in North Dakota to put a measure on the ballot this November legalizing recreational cannabis.
"North Dakota is likely to enact a cannabis legalization law by the end of this year," Jared Moffat, campaigns manager at the Marijuana Policy Project, said. "Last year, the state legislature came close to passing a legalization bill, too. North Dakota's House of Representatives approved HB 1420, but it was ultimately defeated in the Senate."
Moffat said the current ballot measure represents a responsible and conservative approach to legalization that aligns with North Dakota's values of personal responsibility and individual freedom.
"The measure establishes protections to ensure that cannabis consumers are treated fairly while also creating common-sense limitations, such as a restriction on public smoking and maintaining strict penalties for driving under the influence or giving cannabis to minors," Moffat said. "The measure appoints a state regulatory agency to oversee cannabis businesses while respecting local governments' ability to restrict or opt-out of having cannabis establishments within their jurisdiction."
Mark Friese, treasurer of the sponsoring committee for the proposed ballot measure, told KFYR that the economic benefits of legalizing recreational marijuana use have been generally positive in America.
"The reality is that this generates work, this generates tax revenue," Friese said to KFYR. "Last Legislative session, the North Dakota Legislature had a comprehensive bill that passed the House of Representatives that would've done what this measure does. We thought it was time to get it before the voters."
Moffat said cannabis legalization would create jobs and economic opportunities for North Dakota's "robust agriculture sector."
"There are many farmers who are supportive of our efforts for this reason. So far, we have not heard any opposition from business groups such as the North Dakota Chamber of Commerce," Moffat said.
Sen. Janne Myrdal, R-Edinburg, told Inforum legalizing marijuana would be "damaging" and blamed the push on people from out-of-state.
To be placed on the ballot in November, the petition needs to generate about 15,000 signatures by July 11.