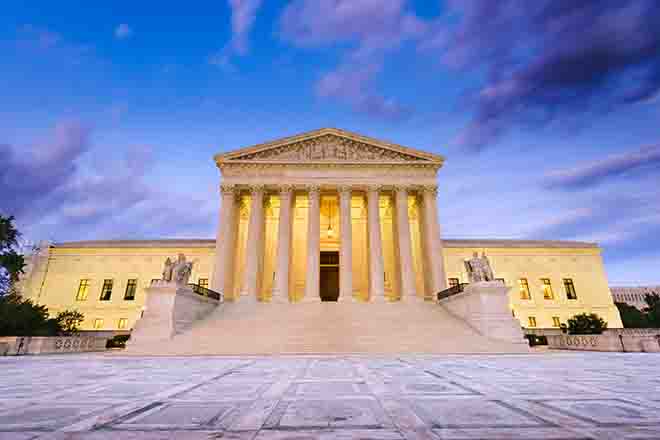 Published
Friday, February 25, 2022
(The Center Square) - The White House announced Friday President Joe Biden had selected a nominee to replace outgoing Supreme Court Justice Stephen Breyer.
Biden picked Ketanji Brown Jackson, a judge on the U.S. Court of Appeals for the D.C. Circuit, to replace Breyer. Brown's nomination fulfills Biden's pledge on the campaign trail to nominate a black woman to the court. Brown has also received Republican support in the past, likely making her confirmation process less contentious.
"A former clerk for Justice Breyer, Judge Jackson has broad experience across the legal profession - as a federal appellate judge, a federal district court judge, a member of the U.S. Sentencing Commission, an attorney in private practice, and as a federal public defender," the White House said in a statement. "Judge Jackson has been confirmed by the Senate with votes from Republicans as well as Democrats three times. Judge Jackson is an exceptionally qualified nominee as well as an historic nominee, and the Senate should move forward with a fair and timely hearing and confirmation."
Breyer announced his retirement in January.
"And it's a kind of miracle when you sit there and see all those people in front of you, people that are so different in what they think," Breyer said in his farewell speech. "And yet they've decided to help solve their major differences under law. And when the students get too cynical, I say, go look at what happens in countries that don't do that. And that's there; I can't take this around in my job. People have come to accept this Constitution, and they've come to accept the importance of a rule of law."