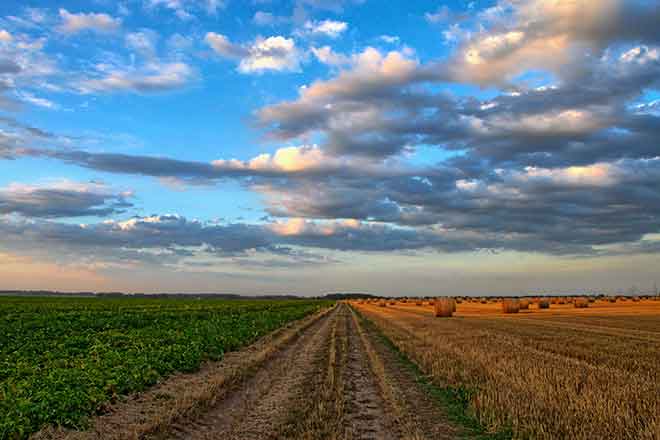 Published
Tuesday, April 20, 2021
(The Center Square) - For the Nebraska Farm Bureau, the three issues at the top of the priority list this legislative session include property tax relief, school funding reform and broadband internet expansion.
The Legislature last year passed LB 1107, which provided a state income tax credit for property taxes paid for local schools.
"Our main effort in property tax relief is to ensure that [LB] 1107 continues to work and if we can kind of jumpstart that, it would be great," Farm Bureau President Mark McHargue told The Center Square. "Whether you are a business owner, a homeowner or you own farm ground, if you pay property taxes, you'll get some of that back. I think it's a very fair, broad return of taxes paid."
The amount of the tax credits are based on a formula tied to the state's financial health. When the state's reserve fund reaches $500 million, surplus revenue would increase the tax credits, McHargue said.
The reserve fund could increase to $763 million under the budget currently under consideration by the Legislature, the Norfolk Daily News reported. Part of the reason is the federal aid to Nebraska received during the COVID-19 pandemic, McHargue said.
"It makes sense that we could use those monies from the federal side to shore up things and not have to use state dollars," he said.
Property taxes affects farmers more than most Nebraskans, he said.
"In order to farm, we have to have land," McHarque said. "For someone who owns their home, it's a significant cost as well. But you could have a $200,000 home or a million-dollar home and still be in the occupation you choose to be in."
The Farm Bureau also wants to expand state equalization payment to more school districts so that they can lower property taxes.
Only 84 of Nebraska's 243 school districts receive the grants, with the remaining 159 having to fund schools with local property taxes, he said.
The bureau supports LB 454, introduced by state Sen. Curt Friesen, R-Henderson, that would provide state funding for school districts that depend heavily on property taxes to fund schools.
The bureau also supports Gov. Pete Rickett's proposal to spend $40 million over the next two years to expand broadband internet to rural areas.
"We're concerned in agriculture that broadband gets to the last mile, not just to the last community," McHarque said. "Just getting broadband to a community still doesn't mean it's going clear out to that last farm."