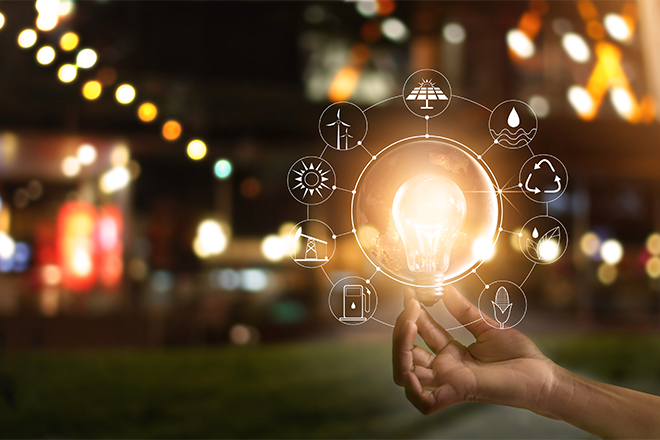 Published
Thursday, February 11, 2021
(The Center Square) - Legislators in Wyoming are considering a bill to impose an excise tax on solar energy produced in the state.
House Majority Floor Leader Rep. Albert Sommers, R-Pinedale, and Sen. Cale Case, R-Lander, sponsored House Bill 94, which would create a tax on utility-scale solar energy production. The proposed excise tax would be at a rate of $1 per megawatt hour of electricity.
"It would create parity within the renewable resource realm," Sommers told the Star-Tribune. "We tax wind, so all this would do is tax solar at the same rate as wind."
Wyoming Solar Energy Association President Garret Stover said he doesn't expect solar companies to object too loudly.
"If revenue is made in the state, it's only fair the state is imposing a tax so they can maintain what they need to to accommodate such industry," he told The Center Square.
Individuals with solar panels on their homes will not be affected as the tax would only apply to utility-scale productions.
"The idea is not to tax rooftop solar," Sommers said. "This is for commercial scale."
Currently, there is only one commercial scale production in the state, the Sweetwater Solar Energy Project in Green River, which can produce up to 80 megawatts, the Star-Tribune reported.
A fiscal note attached to the bill estimates the state could garner up to $190,000 in revenue each in fiscal 2023 and 2024 based on 2019 Wyoming solar generation capacity, with $114,000 going to the county where the energy is generated and $76,000 going to the state's general fund.
"We have a problem with the energy sector having a downturn right now, so we need to have some sort of revenue," Stover said. "In terms of impact, I don't really think it will impact (the industry) too severely. It will undoubtedly probably make some other companies rethink relocating large industry into Wyoming, but I don't really foresee that because we have really great sun resource here and we're not really imposing a severe tax on it. We're mainly just taxing to get what's due."