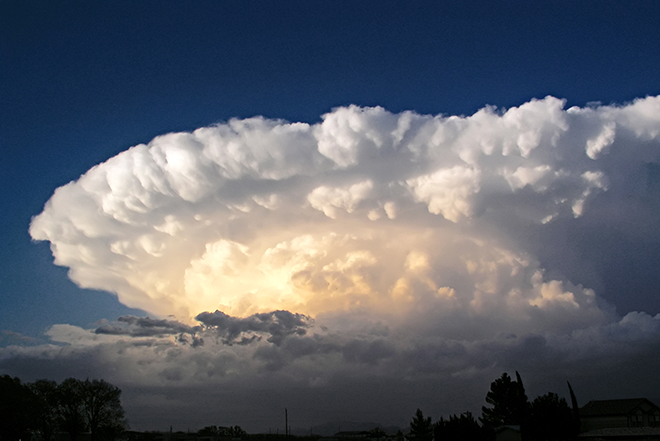 Published
Friday, June 2, 2017
Scattered thunderstorms, a few of which may be strong, will roll out across eastern Colorado Friday.
Storms are expected to start forming in the mountains by late morning to early afternoon and continue east across the eastern plains later in the day. Wind gusts to 60 miles-per-hour and hail up to an inch in diameter will be common with the day's storms, which will also produce locally heavy rain. Northern El Paso, Kiowa, Bent and Prowers counties have the best chance of seeing heavy rain. Weak, short-lived tornadoes are also possible, particularly in northeast Colorado. Most of the activity can be expected east of a line from Sterling to Pueblo.
A flash flood watch will be in effect late Friday afternoon into the evening for Kit Carson and Yuma counties in Colorado and Cheyenne and Sherman counties in Kansas. Those areas have recently received heavy rains, and more slow-moving storms are expected Friday. Additional heavy rainfall increases the prospects for flooding, especially for the Kansas counties.
Temperatures across eastern Colorado will range from the 60s in mountain areas to the upper 70s and low 80s over the plains.
Isolated to scattered showers and thunderstorms will return Saturday and Sunday, remaining mostly in the mountains. A few may spread to the plains, bringing lightning and gusty winds. Temperatures will cool a few degrees Saturday before rebounding Sunday.
For the coming week, look for continuing - though limited - chances of showers and thunderstorms. Check back for updates.