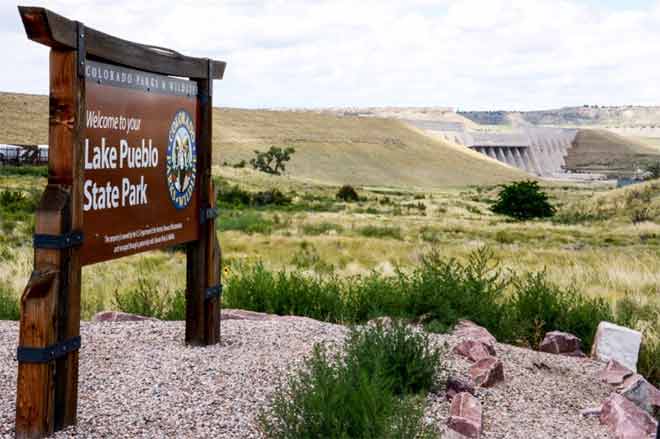 Published
Saturday, June 13, 2020
Search teams from Colorado Parks and Wildlife recovered two bodies from Lake Pueblo Friday afternoon.
A man was reported missing while swimming off the north shore of the reservoir near the Sailboard Road parking lot. He was reported missing shortly after 1:00 p.m.
While CPW Lake Rangers with a rescue boat were at the scene, and second group of people reported another missing swimmer in an area not far from the first report. A second boat was dispatched, along with divers and a search and rescue team from the Pueblo County Sheriff's Office.
Sonar on board the boats was used during the search while a CPW Marine Evidence Recovery Team was called in from Littleton. The team used an underwater remote-operated vehicle with sonar, lights and camera to aid in the search.
Shortly after 4:00 p.m., the first body was located and recovered by a dive team. The second body was located minutes later.
Both were placed in the custody of the Pueblo County Coroner's office for identification and to determine the cause of death.