Image
U.S. Supreme Court to hear pair of Arizona elections cases Tuesday
(The Center Square) – The nation's high court is set to hear oral arguments over two voting issues that originated in Arizona but could spur significant changes nationwide. 
Giving arguments Tuesday before the U.S. Supreme Court justices will be representatives from Arizona Attorney General Mark Brnovich's office, the Arizona Republican Party and the Democratic National Committee. 
Brnovich and the state GOP seek to uphold a provision that disqualified ballots from being turned in outside of the precinct where the voter resides. Also to be considered is a challenge to the process known as "ballot harvesting," in which an organization goes to a voter's residence and collects their ballot to be turned in at a polling place.
Image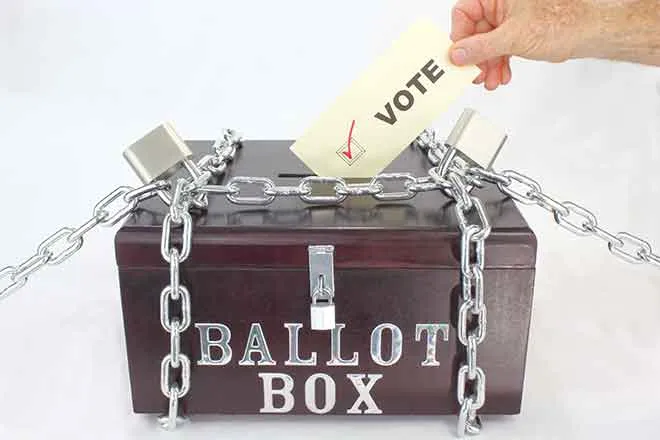 Lower courts have had upheld the ban as legal until a full panel of Ninth Circuit appellate judges reversed the ruling, siding with the DNC. The appellate court put a stay on the ballot harvesting ruling, meaning the ban was in place during last year's contentious general election. Brnovich indicted two Yuma women for breaking the law in that election last December.
The court specifically will answer the question about whether the ballot-harvesting ban was discriminatory against minorities who are protected under the Voting Rights Act.
Arizona banned ballot harvesting in 2016, saying it was conducive to fraud. The state law prohibits anyone who is not family or a caretaker who lives in the home from collecting an early ballot and turning it in. 
"As we contend with a politically-polarized climate and battle a global pandemic, we must sustain the cornerstone of our government and ensure the will of the electorate is heard," Brnovich said in an Oct. 2 news release.
Brnovich noted the Commission on Federal Election Reform recommended states prohibit people from handling absentee ballots, except for family members, the post office or election officials.
Democrats have contended in previous hearings that the process caters to low-income residents who don't have the means to deliver the ballot themselves. 
Brnovich's challenge to uphold the ban is supported via "friend of the court" briefs from 20 other attorneys general.