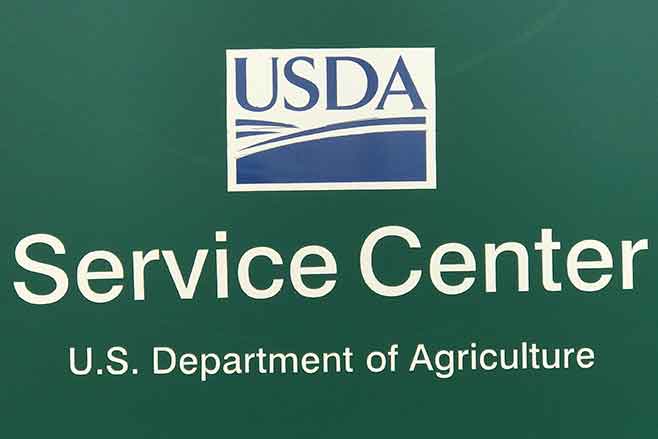 Published
Tuesday, March 29, 2022
IMPORTANT DATES TO REMEMBER:
MARCH 11, 2022 - LAND UNDER EXPIRING CONTRACT CAN BE ACCEPTED THROUGH APRIL 1, 2022.
Disclaimer: Information in this UPDATE is pertinent to Kiowa County FSA only. Producers reading this and that do not have FSA interest in Kiowa County are advised to contact their local FSA Office.
THE USDA SERVICE CENTER HAS A DROP BOX AVAILABLE ON THE EAST SIDE OF THE BUILDING.
CRP SIGNUP #58
This is the last week for producers with expiring CRP contracts to decide regarding reoffering the land into CRP General #58 signup.
The offer process is as follows;
Eligible participant submits an offer. Only one signature is required to submit an offer.
After the signup deadline all valid offers are ranked by the National Office.
County Office is notified of accepted/rejected offers. County office notifies producers who submitted offers.
Producers with accepted offers determine to move forward with the offer or withdraw the offer.
Producers who determine to move forward; NRCS begins work on conservation plan with the participants.
All participants sign the conservation plan. This is the last opportunity to withdraw the offer.
10-01-2022 the new contract takes effect.
NOT REOFFERING THE LAND
Producers with expiring CRP contracts who are NOT reoffering the land for renewal; the current CRP contract does NOT expire until September 30, 2022, and contract compliance is still required until expiration.
Producers are reminded;
no grazing on active General CRP contracts unless approval from FSA has been received.
planning on farming the land after September 30, 2022, operators need to obtain a Conservation Plan from NRCS.
FARM LOAN UPDATE
Submit Loan Requests for Financing Early
The Farm Loan team in Prowers/Kiowa County is already working on operating loans for spring 2022 and asks potential borrowers to submit their requests early so they can be timely processed. The farm loan team can help determine which loan programs are best for applicants.
FSA offers a wide range of low-interest loans that can meet the financial needs of any farm operation for just about any purpose. The traditional farm operating, and farm ownership loans can help large and small farm operations take advantage of early purchasing discounts for spring inputs as well expenses throughout the year.
Microloans are a simplified loan program that will provide up to $50,000 for both Farm Ownership and Operating Microloans to eligible applicants. These loans, targeted for smaller and non-traditional operations, can be used for operating expenses, starting a new operation, purchasing equipment, and other needs associated with a farming operation. Loans to beginning farmers and members of underserved groups are a priority. Other types of loans available include:
Marketing Assistance Loans allow producers to use eligible commodities as loan collateral and obtain a 9- month loan while the crop is in storage. These loans provide cash flow to the producer and allow them to market the crop when prices may be more advantageous.
Farm Storage Facility Loans can be used to build permanent structures used to store eligible commodities, for storage and handling trucks, or portable or permanent handling equipment. A variety of structures are eligible under this loan, including bunker silos, grain bins, hay storage structures, and refrigerated structures for vegetables and fruit. A producer may borrow up to $500,000 per loan.