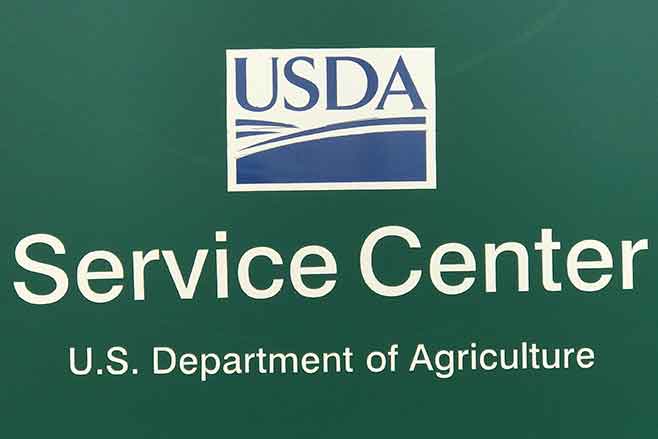 Published
Tuesday, November 16, 2021
MPORTANT DATES TO REMEMBER:
NOVEMBER 25, 2021 - SERVICE CENTER CLOSED - THANKSGIVING DAY HOLIDAY
DECEMBER 1, 2021 - Noninsured Assistance Program (NAP) application for coverage deadline - native grass
DECEMBER 3, 2021 - NRCS & EQIP APPLICATION DEADINE
DECEMBER 6, 2021 - DEADLINE TO RETURN COUNTY COMMITTEE BALLOT
DECEMBER 17, 2021 - NRCS DEADLINE PRODUCER SIGNED CRP GRASSLANDS CONSERVATION PLANS DUE TO FSA.
JANUARY 30, 2022 - 2021 LIVESTOCK FORAGE PROGRAM - January 31, signup deadline.
Disclaimer: Information in this UPDATE is pertinent to Kiowa County FSA only. Producers reading this and that do not have FSA interest in Kiowa County are advised to contact their local FSA Office.
THE USDA SERVICE CENTER HAS A DROP BOX AVAILABLE ON THE EAST SIDE OF THE BUILDING.
COVID-19 UPDATE - The USDA Service Center received instructions last week that all customers visiting any Service Center will be required to wear a mask, regardless of vaccination status.
SERVICE CENTER CLOSED
The USDA Service Center will be closed on Thursday, November 25, 2021, in observance of Thanksgiving Holiday. The Service Center will be open Friday, November 26, 2021.
FSA and NRCS Employees wish all our producers a Happy Thanksgiving; may you all enjoy time spent with family and friends.
NAP APPLICATION FOR COVERAGE
Interested producers have until Wednesday, December 1, 2021, to request an application for coverage for grass for grazing.
For all coverage levels, the NAP service fee is the lesser of $325 per crop or $825 per producer per county, not to exceed a total of $1,950 for a producer with farming interests in multiple counties
NAP Enhancements for Qualified Producers
Qualified veteran farmers or ranchers are eligible for a service fee waiver and premium reduction if the NAP applicant meets certain eligibility criteria.
Beginning, limited resource and targeted underserved farmers or ranchers remain eligible for a waiver of NAP service fees and premium reduction when they file form CCC-860, "Socially Disadvantaged, Limited Resource and Beginning Farmer or Rancher Certification."
For NAP application, eligibility and related program information, contact your local County USDA Service Center or visit fsa.usda.gov/nap.
NRCS Accepting Applications for Conservation Programs for 2022
Do you have resource concerns on your land? NRCS conservation programs, such as the Environmental Quality Incentives Program (EQIP), Conservation Stewardship Program (CSP), Agricultural Conservation Easement Program (ACEP) and Agricultural Management Assistance (AMA), can help. While NRCS accepts program application year-round, you should apply by your state's program-specific ranking dates to be considered in this funding cycle. Friday, December 3, 2021, is the deadline for applications. Contact your local NRCS office for more information.