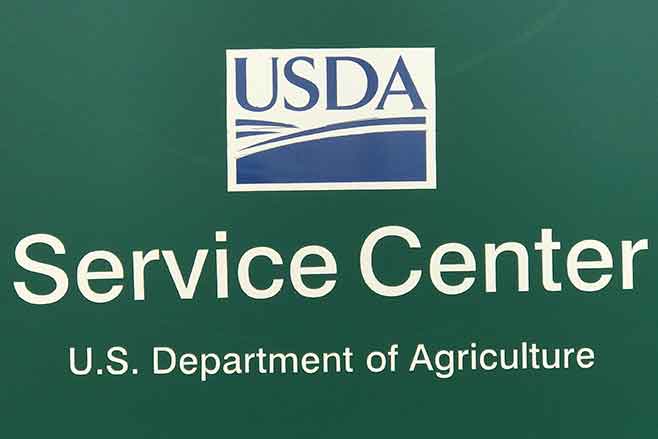 Published
Wednesday, August 25, 2021
IMPORTANT DATES TO REMEMBER:
NAP DEADLINE - September 1, 2021
SERVICE CENTER CLOSED - Monday, September 6, 2021
PLIP Signup deadline September 17, 2021.
Non-Emergency CRP Haying and Grazing available for eligible acreage subject to payment reduction.
Disclaimer: Information in this UPDATE is pertinent to Kiowa County FSA only. Producers reading this and that do not have FSA interest in Kiowa County are advised to contact their local FSA Office.
THE USDA SERVICE CENTER HAS A DROP BOX AVAILABLE ON THE EAST SIDE OF THE BUILDING.
COVID-19 UPDATE - The USDA Service Center received instructions last week that all customers visiting any Service Center will be required to wear a mask, regardless of vaccination status.
CRP GENERAL SIGNUP #56
FSA Offices will be receiving instructions regarding notifying producers regarding accepted and rejected CRP offers for General signup #56. Offices ask that producers DO NOT call the office asking if their offer was accepted or rejected; FSA will be notifying producers later this week by mail or email.
CRP GRASSLAND SIGNUP #203
FSA Office should be receiving the accepted and rejected offer report for submitted CRP Grassland offers the week of September 6. Again, FSA offices will be notifying producers the result of the offers.
NAP DEADLINE
Wednesday, September 1 is the final day to apply for coverage with the required service fee to the FSA Office for the following crops.
Rye
Triticale
Canola
Asparagus
Service Fees
Service Fees and Premiums For all coverage levels, the NAP service fee is the lesser of $325 per crop or $825 per producer per administrative county, not to exceed a total of $1,950 for a producer with farming interests in multiple counties. Producers who elect higher levels of coverage must also pay a premium equal to:
The producer's share of the crop; times
The number of eligible acres devoted to the crop, times
The approved yield per acre; times
The coverage level; times
The average market price; times
A 5.25 percent premium fee.
For value loss crops, premiums will be calculated using the maximum dollar value selected by the producer on form CCC-471, "Application for Coverage." The maximum premium for a person or legal entity that is a NAP covered producer is $15,750 (the maximum payment limitation times a 5.25 percent premium fee) for an application for basic coverage only. If the NAP covered producer is a joint operation, the maximum premium is based on the number of multiple persons or legal entities comprising the joint operation. Beginning, limited resource, socially disadvantaged and qualifying veterans' farmers or ranchers are eligible for a waiver of the service fee and a 50 percent premium reduction when they file form CCC-860, "Socially Disadvantaged, Limited Resource, Veteran, or Beginning Farmer or Rancher Certification.