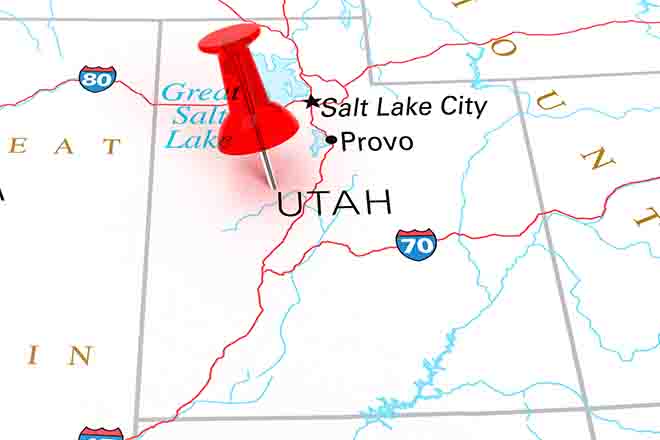 Published
Monday, May 30, 2022
(The Center Square) - Utah will pay the Navajo Nation $8 million for water infrastructure, according to a new water rights settlement.
The federal government will also pay the Navajo Nation over $210 million as a part of President Biden's Bipartisan Infrastructure Law. The money, along with the $8 million in state funding, will go toward water infrastructure development.
State officials and Navajo Nation leaders gathered Friday morning to sign the agreement that has been negotiated for 18 years, according to Gov. Spencer Cox.
The agreement ensures the Nation's right to use 81,500 acre-feet of water per year from the San Juan River, according to the Department of Interior. The settlement aims to "protect existing water uses and support future development" in the community.
An estimated 50 percent of the 5,000 members of the Navajo Nation living in Utah do not have indoor plumbing, according to the DOI. Those without indoor plumbing must transport water from Halchita to Monument Valley, which can be as far as 50 miles round-trip for some.
"Having modern water infrastructure is not only crucial to the health of our kids and families - it's also important to economic opportunity, job creation and responding to the intensifying effects of climate change," said Interior Secretary Deb Haaland. "As we seek to strengthen Indigenous communities and support Tribal self-governance, today's action and investments from President Biden's Bipartisan Infrastructure Law will help provide the Navajo Nation with the autonomy and flexibility to design and build appropriate water projects that will address current and future water needs."
The Infrastructure Law allocated a historic total of $2.5 billion for the Indian Water Rights Settlement Completion Fund, which is meant to provide water resources to Tribes, according to the DOI.
As of November 2021, when the Infrastructure Law was signed, there were 34 congressionally enacted Indian Water Rights settlements, according to the DOI.
Other tribes and settlements that will receive funds in 2022 are the Aamodt Litigation Settlement, Blackfeet Nation, Confederated Salish and Kootenai Tribes, Crow Nation, Gila River Indian Community, San Carlos Apache Nation, Tohono O'odham Nation, and White Mountain Apache Tribe, according to the DOI.