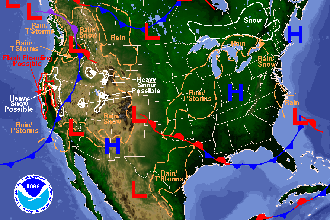 Published
Sunday, March 6, 2016
Sun will be a key feature for Kiowa County in the coming week, along with a lack of any chance of precipitation.
Sunday will be the warmest day of the week with a high in the upper 70s. Tuesday will only reach the upper 50s, though still warm for this time of year.
Monday, Wednesday and Thursday will be sunny with highs in the 60s, and Friday will see a return of 70 degree weather.
Winds will mostly stay in the 10-15 mile per hour range. The major exception is Monday afternoon, with west wind in the 20-25 mile per hour range. Winds could be even stronger in portions of the area, with 30-40 mph gusts. The elevated temperature and strong winds have contributed to a Red Flag Warning for Kiowa County starting late morning Monday and continuing into the late afternoon. All open burning is discouraged.
Low temperatures for the week will be in the upper 20s to low 30s.