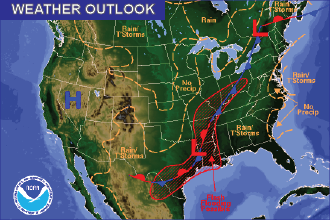 Published
Sunday, August 14, 2016
By Chris Sorensen
A repetitive pattern in the weather sets in this week, with little change day-to-day.
Starting Sunday, daytime highs will be around 90, continuing through Thursday. Overnight lows will be in the upper 50s.
Look for sunny days, and partly cloudy nights throughout the week.
The current forecast shows a 20 percent chance of showers and thunderstorms Thursday evening in an otherwise dry week.
Friday starts a slight cooling trend, with a high in the mid-80s. Saturday will drop further, with the daytime high in the low 80s.