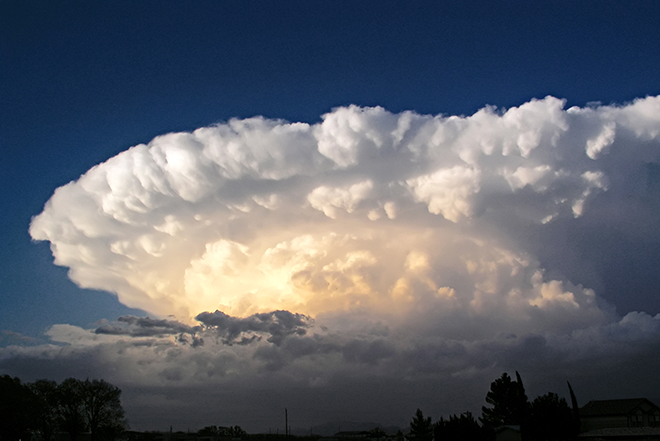 Published
Friday, July 15, 2016
By Chris Sorensen
Enjoy "cooler" weather while you can - Friday will only reach 90 before temperatures rise toward 100 for the week ahead. Severe thunderstorms with strong winds, large hail, and even some tornadoes are a possibility for Friday afternoon into the late evening.
Eastern Kiowa, Prowers and Baca Counties have the greatest potential to be impacted by storms Friday afternoon as high pressure shifts east into Colorado. Hail may reach two inches in diameter, and outflow wind gusts from storms could reach 60 miles per hour.
Daytime temperatures for the weekend, and continuing into next week, will be in the mid- to upper 90s, with 100 not out of the question. Much of the U.S. will suffer under high temperatures, and the risk for fire will increase with the dry conditions. Precipitation may increase for next weekend. Overnight lows will be in the low to mid-60s.
While southeast Colorado is not currently under fire weather alerts, most of western half of the state is under a fire weather watch, with the northeast corner in a Red Flag Warning.
So far, drought conditions have not returned to Colorado, however southwest Colorado remains abnormally dry, and similar conditions are increasing in north central Colorado. Southeast Colorado conditions are normal; however conditions may begin to change over the coming weeks.